The Confidence Centre: In Community Anxiety Support and Solutions
NZ $51,342 pledged
---
117 people pledged
---
Closed
---
NZ $50,000 minimum target
---
This campaign was successful and closed on 27/10/2023 at 8:00 AM.
Make a Pledge
The Confidence Centre: In Community Anxiety Support And Solutions
Project 2023-08-23 13:15:06 +1200
Do you know someone, right now, among your whānau, friends or workplace who is dealing with anxiety?
...Or is that person YOU?
If "YES" - you'll know how much any of us can be impacted by anxiety - and how hard it can be to access support.
Our campaign is to fund "Manga Hapahāpai / The Confidence Centre" - a new drop-in AND by-appointment AND online in-community hub for anxiety support in Taranaki. 

Manga Hapahāpai / The Confidence Centre will be a new and living resource for our region and nation - with face-to-face and online supports available. A particular focus is for our teens; our rangatahi. We have a brilliant peer-led team; therapists and mentors.
By supporting this project, you will be investing in the future of our people, and helping us to build a more confident, resilient and empowered generation of Kiwis.
Manga Hapahāpai / The Confidence Centre is waiting to be kitted out, set up, and offering a whole raft of programmes - starting from November 2023.
The Confidence Centre is going to be part of Waimanako; - a community Support Hub that is making a difference for thousands of whānau. You can read all about the people we are, right here. We want YOU to be a part of making it all possible - crowd-funding the support team and the set-up of the space, so it's PERFECT - calming, welcoming and made with the combined hands and aroha of hundreds - YOU included.
Thank you - thank you - thank you for supporting Confidence.
To make the Confidence Centre happen - between us, we are aiming to raise at least $75,000
WHEN we make that total, we will sing, dance and celebrate - and then aim even higher. If we can achieve $75,000 together, we will be able to include another support kaiāwhina in our plan. If we can achieve over $100,000 together, we can grow out support team even bigger, and double our online anxiety support sessions.
Aroha to you
---
Don't have a credit card, but want to donate to the cause? Or prefer to make a bank transfer?
THANK YOU! ALL donations are eligible for 33% tax relief - a third of your donation back:))

Our bank details: Taranaki Retreat Trust: TSB 15-3953-0772409-00

Please narrate your donation with "Confidence", your name and your contact number, so that we can contact you to arrange your donation receipt and reward. Thank you so much:)
---
Who are we?
A co-design, research and co-production process commenced in 2014 resulted in the launch of Taranaki Retreat Trust (an NZ Registered Charity) as a response to a significant need in Aotearoa New Zealand for a tailored suicide prevention/postvention peer-support service that included a residential component. No such service was available; and it continues to be a unique provision - acknowledged as a flagship grassroots community NGO service. 
Taranaki Retreat responds to need through self, whānau or other agency referral. There is no required threshold for our involvement. Our work is to provide in-community holistic care primarily delivered through a trained and supervised peer support team in consultation with our Clinical Support Team. Our key kaupapa include harm reduction, strengthening whānau resilience and suicide prevention/postvention care with a wrap-around approach (including well-being according to Whare Tapa Whā; connections and relationships; environmental factors such as housing and budget; and coping mechanisms such as addictions). 
The Retreat's service model is evidence-based, holistic, co-designed, co-produced needs/solutions based. Rather than being a static model, it is designed to be progressively evolved, developed and reviewed, in the light of an ever-changing environment, and the learnings from research and each support case. Each story and connection is heard and acknowledged, and explored for themes and factors that may indicate gaps, barriers or need for systemic change, with a view to enabling and advocating for that change.
A small and committed and awesome staff team including Therapists, Service Leaders, Outreach Kaimahi, Hospo Team, Coaches and Programme Coordinators work with a large volunteer workforce of approximately 150 undertaking duties ranging from telephone support, online journal buddying, facilities maintenance, assessment visits and outreach support, to assembling personalised Care Packs distributed through our hospitals. 
All our funding is about community, every grant we can access, fundraising events and an amazing base of caring donors. It's an incredibly tough struggle to fund our work, and we so wish there were funding streams available to make it all possible without having to resort to crowd funding - but, ultimately, we know that change happens through people helping people. Kind and generous businesses provide amazing support and expertise such as financial oversight and management, insurance, supply of food and sponsorship of programmes. We have a fantastic Board of Trustees with a wide and impressive skill-base providing governance, risk management and strategic support. 
Want to know more about us? YAY! Head here - or drop us an email at [email protected]

THANK YOU to our incredibly generous sponsors:
Flotation Sanctuary | Tool Hire Taranaki | The Hive | The Kiwi Butcher | Location Homes | McDonald Real Estate | Todd Energy | Butlers Reef | Egmont Honey | Claas Harvest | Marty Suchy | Hello World Travel | Marcel's Pancakes
AND thank YOU for taking the time to check out our campaign. We appreciate you and your kindness in doing so. Aroha mai; aroha atu.
Comments
You need to pledge to see this update.
THANK YOU.... Campaign update following 12 Hours of Mahi for our Rangatahi
09/10/2023 at 2:38 PM
Whānau - please check this link for a tiny taster of our 12 Hours of Mahi for our Rangatahi day. Utterly awesome:))
Months of careful planning and preparation, and many hopes and dreams were invested into a plan for 12 Hours of Mahi for our Rangatahi with More FM. Our objectives were to highlight a crucial issue and build funding to address it. Manga Hapahāpai / The Confidence Centre is our collaborative response to our own back-yard experience of anxiety, our hearts and souls aching, on an individual level for how (by the numbers) the world's greatest mental health challenge - anxiety - impacts lives. Our experience is that the provision of safe spaces and programmes designed to awhi and empower bring about change for our whānau.
At five minutes to 6am on Friday 29th September we were ready for action at More FM, with Ken and Anna poised at the microphones. It was a moment to reflect on all the wholesome plans which were about to kick into action: including an all day exercisathon, buskathon, crafty creations, swap shop, and all kinds of brilliant supports from the event sponsors (many of which, seeing them in action throughout the day, moved me to tears - again, and again - and again).
At five minutes to 6pm, on the same day, we saw our funding total tick over our target for the day - an outrageously bold $50,000 to establish and staff the centre for its setup and first year of operation. Our Crowd Funding campaign runs for a further three weeks - and, in that time, the work continues! We are aiming high; a bigger funding result means more on the team and greater capacity to serve and make the difference in our community. Please PLEASE share this Pledgeme page with everyone in your networks... we have not much time left, and our aim is to reach $75K - by the end of October.


For now - for all that has been given and pledged - we are utterly humbled and grateful. We don't take a single dollar invested for granted, and we, ourselves, pledge to be accountable to the kindness and generosity shown at every level. From the core of my heart and soul - to our Pledgers, to More FM, to our Campaign Sponsors... 

thank you; thank you - fifty thousand times - thank you.




Wish us energy for those legs and arms.... today - World Suicide Prevention Day, we're doing some grafting for the Cause.
10/09/2023 at 11:43 AM
Kia ora whaanau - thank you so much for supporting our Crowd Funding Campaign with More FM Taranaki to build The Confidence Centre - Anxiety Support for our Rangatahi. TODAY - we are attempting to row/cycle around the whole rohe, surrounding our people with our aroha.
Aroha to More FM and to Breakfast Club Hosts Ken and Anna
08/09/2023 at 12:30 PM
THANK YOU - thank you to all who have pledged on our campaign during our first week - and leading the CROWD. You are AWESOME.
Please... keep spreading the word:))
We have HUGE news to share.... 
Big, heartfelt love to the team at More FM Taranaki - and, most especially, Breakfast Club Hosts Ken and Anna.
The More FM Whānau will be doing 12hrs of Mahi for the Rangitahi - and ALL DAY BREAKFAST SHOW on 29th September - so make this campaign really rock, and pull our community together in this cause. 
We are so humbled, grateful and amazed by the ongoing support of More for the community and its people, and for caring so much for our region's rangatahi and for whānau well-being.
Check out the video above, where we share the thrilling news of this epic event - and celebrate the massive difference that this campaign is gonna make - with so many of us pulling together.
Arohanui, Team Waimanako

Sarah Bentley
26/10/2023 at 9:43pm
"Thanks for all your hard work you do within the community"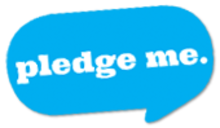 Anonymous pledger
26/10/2023 at 11:43am
"With aroha x"

Rebevca
26/10/2023 at 11:21am

Klaus Ohlendorf
12/10/2023 at 11:39am

Justin Clinton-Gohdes
09/10/2023 at 11:22am
"Amazing community effort and initiative. Sending heaps of aroha from the Clinton-Gohdes whānau. "

Egmont Honey
09/10/2023 at 10:58am
"On behalf of Egmont Honey thank you for all continued efforts your organisation does for the community. "

Will Rowland
02/10/2023 at 1:44pm
"Donations from Butlers Reef burger deal on Friday! Well done team!"

Anne Duggan
29/09/2023 at 11:01pm
"Glad to see this get over the line 🎉🎉🎉🎉"

Tania Roach
29/09/2023 at 8:14pm
"Nearly there!! ❤️"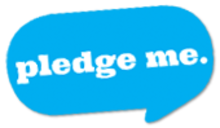 Anonymous pledger
29/09/2023 at 7:39pm

Bronwyn Martin
29/09/2023 at 6:56pm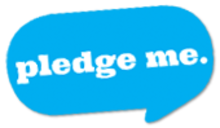 Anonymous pledger
29/09/2023 at 6:20pm

Amy De Faria
29/09/2023 at 6:15pm

Michelle and Nate Betteridge
29/09/2023 at 6:03pm

Marie
29/09/2023 at 6:02pm
"Congratulations on a great fundraiser. To such a worthy cause"

Hine
29/09/2023 at 6:00pm

Sam
29/09/2023 at 5:59pm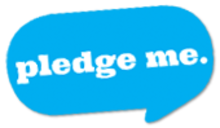 Anonymous pledger
29/09/2023 at 5:51pm
"Thank you for care aroha and mahi "

Frances
29/09/2023 at 5:50pm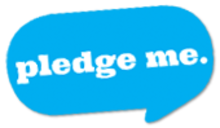 Anonymous pledger
29/09/2023 at 5:49pm
"Our community at Waimanako donated this on our day in the Huatoki Plaza. Given by many - and with SO MUCH LOVE"

Robert
29/09/2023 at 5:47pm

Charlotte
29/09/2023 at 5:45pm
"You guys rock "

Sheree
29/09/2023 at 5:40pm

Margie Sloan
29/09/2023 at 5:36pm
"Happy to help 😀"

Stacey Goble
29/09/2023 at 5:26pm

Jo Kyffin
29/09/2023 at 5:20pm
"2 HANDS"

Rach
29/09/2023 at 5:20pm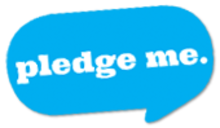 Anonymous pledger
29/09/2023 at 5:15pm

Sean
29/09/2023 at 5:14pm
"Love the work you do team! "

Holly Black
29/09/2023 at 4:51pm
Followers of The Confidence Centre: In Community Anxiety Support and Solutions