Let's get started!
Select your campaign type
Project
A project campaign is for anyone looking to raise money to make their plans happen!
Create a campaign now
Equity
An equity campaign is for companies looking to expand by raising investment from their crowd.
Create a campaign now
Lend
A lending campaign is for companies and organisations looking to expand by borrowing money from their crowd.
Create a campaign now
Not sure what campaign type is the best fit for you?
Learn more!
Creating a campaign
Select one of the three options above and you're on your way to starting your own PledgeMe campaign.
Follow our [four] step process to start creating your campaign. Once we have reviewed your campaign and confirmed everything is ship-shape, we will make it go live to the world.
3. Campaign is published!
Once we have reviewed your campaign and confirmed everything is ship-shape, we will make it go live to the world.
Yay! You did it, those who believe in what you are doing are now paying for it to happen.
5. Deliver your campaign and update your crowd
After all that hard work you can send out rewards / shares / loan notes to those who supported you.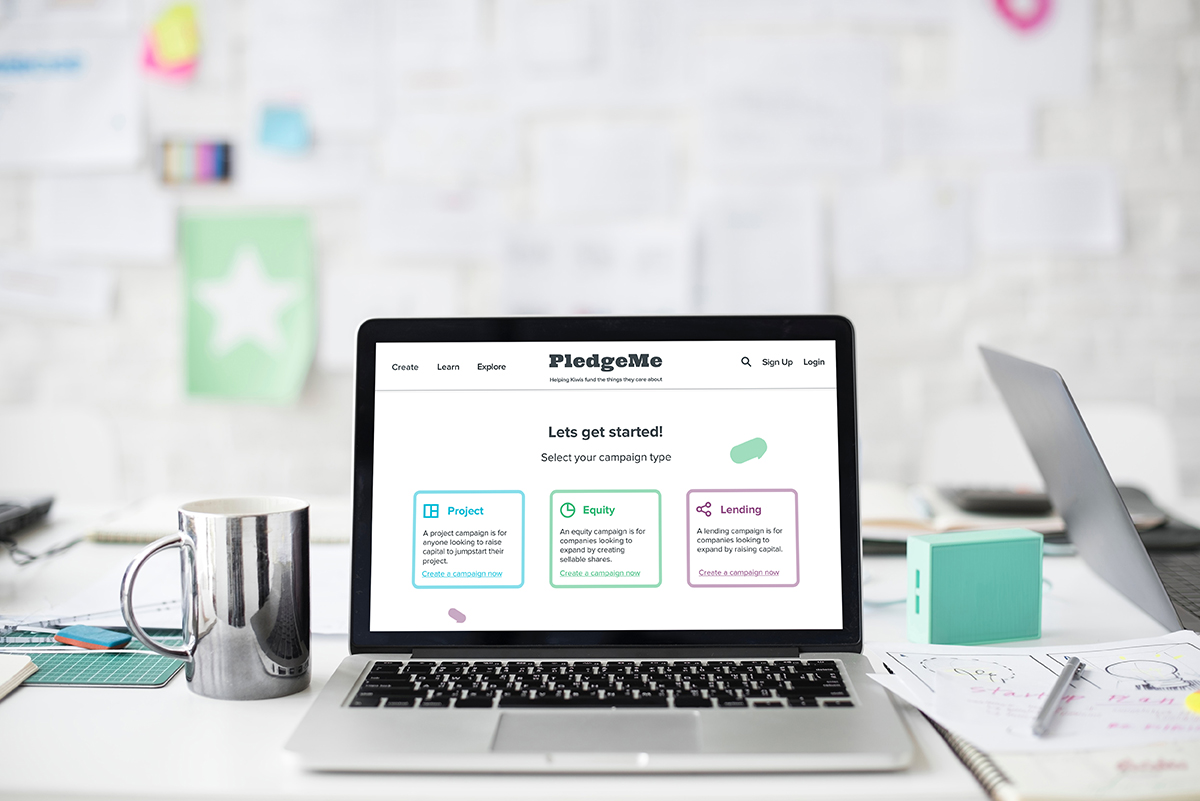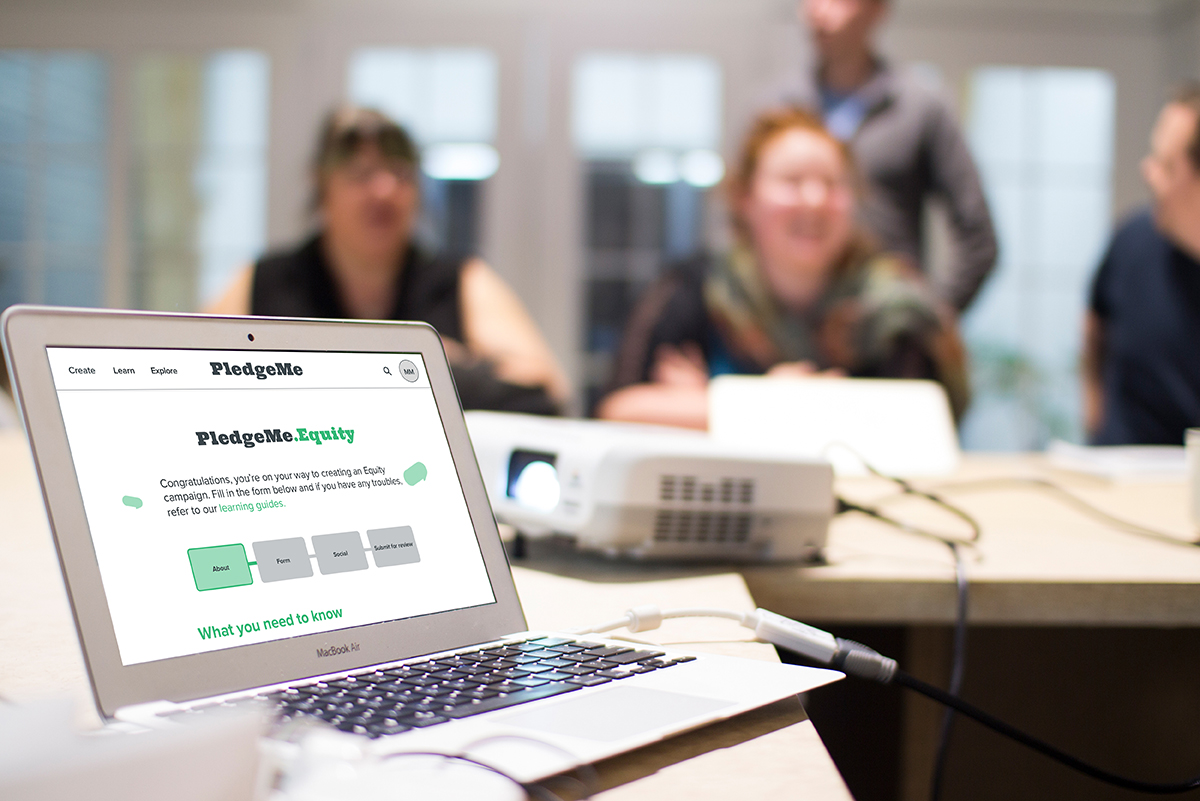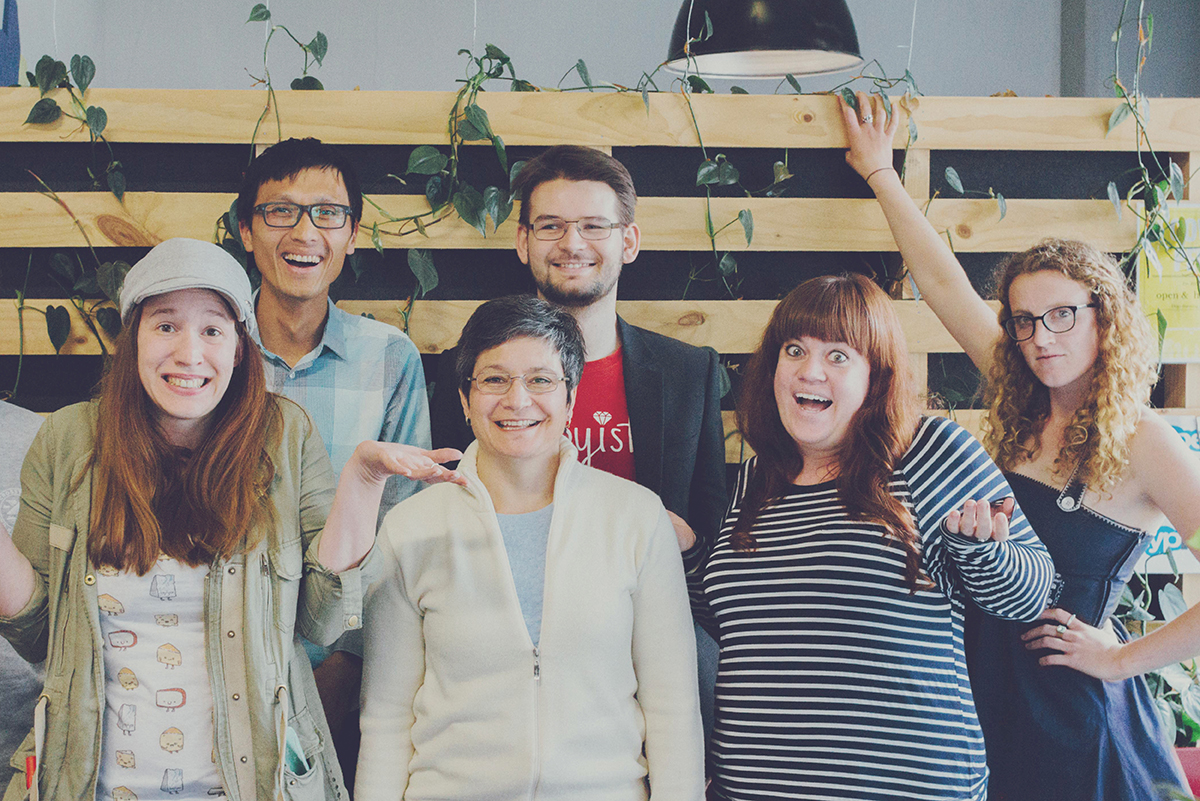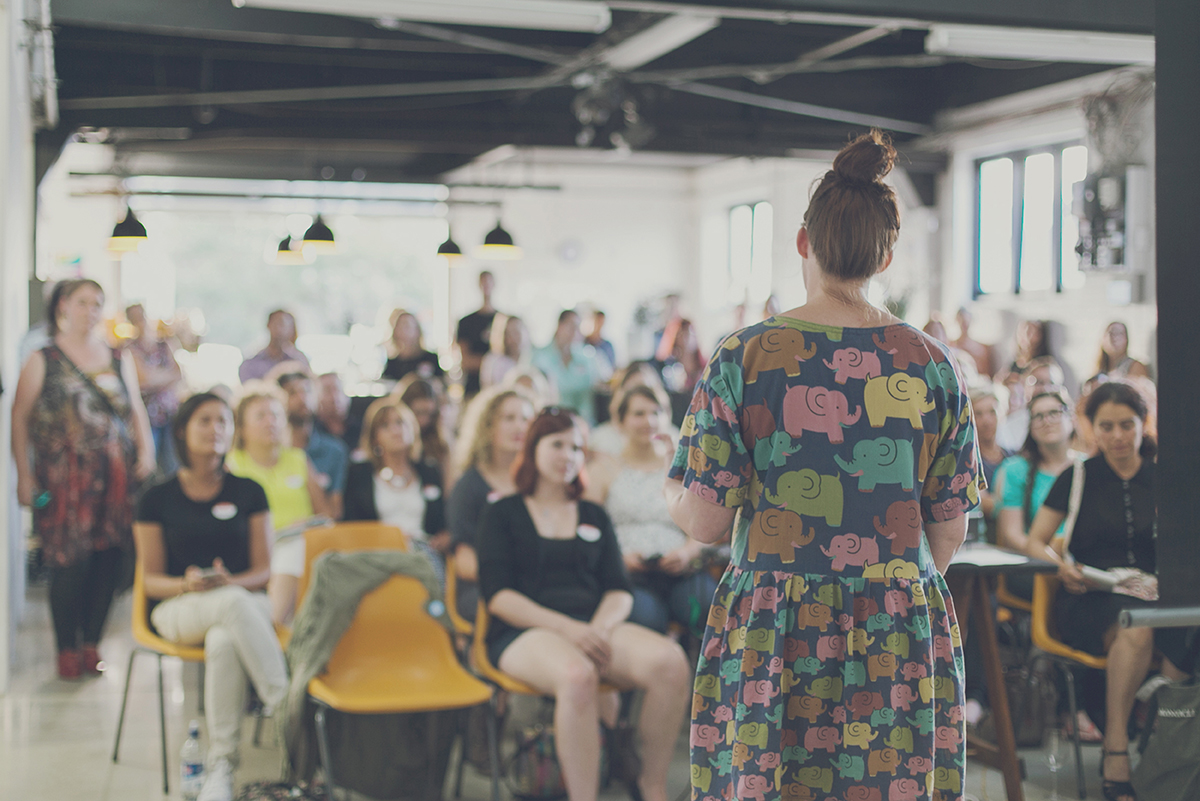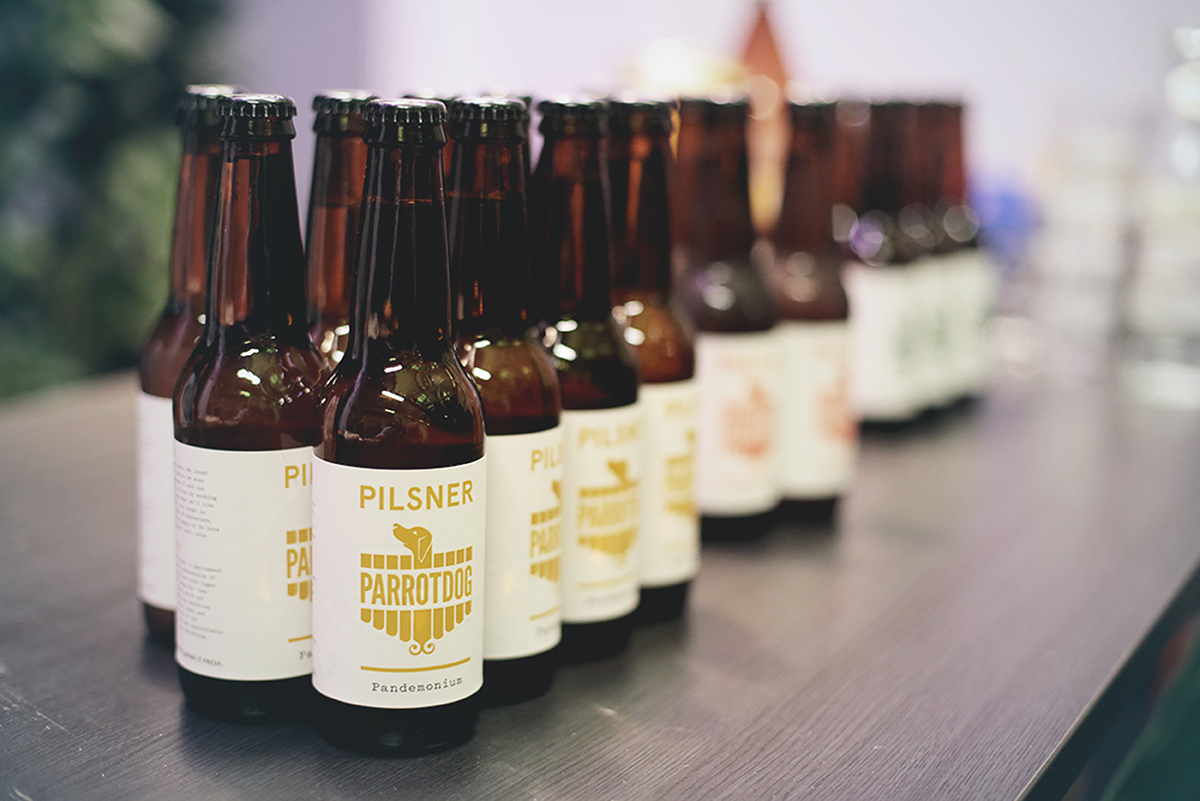 Why PledgeMe?
PledgeMe has helped thousands of people in New Zealand and Australia achieve their dreams through crowdfunding.
We focus on helping campaigners activate their own crowds, because we believe strengthening existing relationships is so much more powerful than creating new ones based purely on financial return.
Friends, fans, and inspired strangers have pledged over $60 million on PledgeMe, funding everything from books about children with super powers to large-scale beer breweries.
We've been helping people fund the things they care about longer than nearly every other crowdfunding platform in Australia and New Zealand. We started in New Zealand in 2012. We truly care about our campaigners and their goals, from first contact to long after a successful campaign as alumni. We're here to help you decide if crowdfunding makes sense for you. Contact us today!
1,500+ Successful campaigns
funded on PledgeMe
150,000+ Pledges
through PledgeMe
+$60 Million
through the PledgeMe platform
How does it work?
What is Crowdfunding?
Crowdfunding is a way to fund projects, businesses and organisations. All you need is a plan, a monetary goal, something to offer in return, and a crowd of family, friends, fans, and customers who are keen to support you.
Why do you have three types of campaigns?
We offer three types of crowdfunding because we think there are three ways to engage your crowd - by offering them rewards, shares, or loan notes. What you offer depends on your structure and what your crowd wants.
What is Tā Koha?
Tā Koha is a new way for Māori entrepreneurs to crowdfund by involving their whānau, their communities and those who want to see an equitable and inclusive funding landscape in Aotearoa.
How do I create a campaign?
You're already on the right page! You'll be prompted to join / login when you start creating. Select one of the three campaign options at the top of this page, and enter all the information requested. No worries if it's not final yet - this is just to give us an idea of what you're all about. You'll have a chance to add more detail and edit the information before the campaign goes live.
Do I need Facebook?
No - you can create a PledgeMe account using your email address by clicking the 'Sign up' button at the top of the website. However, if you do use 'Facebook Connect,' then you won't need to make a new password and it will use your Facebook profile photo on your PledgeMe profile. You will need to have a Facebook account to comment on projects.
Is PledgeMe regulated by anyone?
We are not regulated on the project side of our platform. But we are licenced by the FMA to provide equity crowdfunding and peer-to-peer lending (what we lovingly refer to as crowdlending).
Do I really need a video?
We think you do! A good campaign pitch video is worth its weight in gold. It doesn't need to be super professional, or long - it should just introduce you and your team, your project, and tell your pledgers why they should back you. Check out our blog on what makes a good video here. Once created, add the YouTube or Vimeo link to the 'Media' tab of your project - just make sure they aren't password protected!
Can I edit things after it's gone live?
Yup! You can update your description, add photos, add or update your video, and add new rewards as you go. What you can't change is any reward that has been pledged on, your deadline, and your goal. If something's changed and you want to talk about changing your deadline or funding target, email us on
[email protected]
.
What are the fees to run a campaign?
Our fees vary depending on what type of campaign you want to run. PledgeMe takes a flat 5% of the total raised on a successful project campaign and 7.5% on a successful lend or equity campaign. We recommend setting a minimum target that covers what you need to deliver your project, plus fees, rewards, and related costs like postage or printing. If you are running an equity or lending campaign, you also go through our CrowdfundingU programme. This has a one-off fee of $4,000 +GST (Fees effective April 2022.)
What is Crowdfunding U?
CrowdfundingU is PledgeMe's programme to make sure your equity or lending crowdfunding campaign is in the best shape it can be before it goes live. Over the six sessions, we help you build, plan, and generate a buzz around your campaign. The programme focuses on key areas of crafting your pitch and connecting with your crowd. This has a one-off fee of $4,000 +GST (Fees effective December 2020.) CrowdFundingU is registered with the Management Capability Development Fund, through which small businesses may qualify for funding to help pay for the programme. For more information on CrowdfundingU
check out this page.
How do I make a crowd?
We've got a crowd behind PledgeMe - with former government workers, lawyers, investment bankers, comedians, sex educators, and musos. If you want to chat to us (or even meet us!)
check out our team here.
How can I make a complaint about PledgeMe's services?
We're sorry that you feel that our services have let you down. You can make a complaint by emailing us at
[email protected]
with the subject line "Complaint" or make a complaint in writing to PledgeMe at 1/7 Dixon Street, Te Aro, Wellington 6011. We will endeavour to respond to you within 24 hours. Alternatively, the Financial Services Complaints Limited provides an independent and impartial dispute resolution service. PledgeMe is a participant in this scheme. You can contact FSCL by using an online form available at
www.fscl.org.nz
, emailing at
[email protected]
, telephoning on 0800 347 257 or writing to FSCL, PO Box 5967, Wellington 6145. More information about FSCL's dispute resolution process is at
www.fos.org.au
For more FAQ's check out our Guides