NZ $3,934 pledged
---
44 people pledged
---
Closed
---
NZ $34,000 minimum target
---
This campaign failed to reach its target by 19/04/2023 at 12:00 PM (NZST) and is now closed.
Make a Pledge
Heart Place Hospital
Project 2023-01-23 14:18:01 +1300
Our frontline workers are struggling! Help Heart Place Hospital care for the Carers and prevent burnout of our frontline workers, such as nurses, midwives, emergency workers and teachers. With no government funding, we rely on the kindness of individuals and corporates who care and want to make a difference
Welcome to Heart Place Hospital 
Our Carers, such as nurses, midwives, doctors, emergency services and teachers, give so much. Often so much that they have nothing left for themselves leading them to burn out or what conventional medicine calls "mental illness" or disease.
Heart Place Hospital believes in mental and physical fitness. We provide a safe space, tools, information and support for our Carers helping them to feel uplifted, heart-full and empowered for the long term.
Healthcare and education professionals on the front line need our support so they can avoid burnout and continue supporting NZ to thrive.
We help our Carers to navigate through the challenges associated with their profession to enable them to continue to give to those who are in need of their care.
We provide our services free of charge to our Carers.  
The Pledgeme campaign is to have fun-raising awareness and funds. We need you ... Friends of Heart Place Hospital to join in the fun too and dare to care differently because our heroes need saving too!
Committing to pledging and a sponsorship package with Heart Place Hospital aligns your brand with a cause that is making a real difference and is much needed in today's environment.
What do the pledges go towards?
*  Complete fit-out of first fully accessible Heart Place Hospital in Mangawhai, Northland, New Zealand.
*  Management of the team & operations
* Fully funded care for Carers
* Marketing - making the service known and reaching those who need it
*  Rewards packaging & postage
*  PledgeMe commission
Heart Place Hospital works as a conduit connecting front-line visitors to healed service providers to support them to avoid or recover from burnout, creating healthy boundaries, advocating for themselves and others and crafting a life that best suits them to thrive
Meet Jacqui
I began my career in nursing, wanting to care for the world just as I had been cared for. I left my career in nursing wanting to car for the carers, just as I hadn't been cared for.
Our mission is to offer the kind of care that has been missing.  The kind of care would have kept many in their carer roles rather than tapping out.  The kind of advice, support and tools we all need to advocate for ourselves, keep ourselves topped up and able to continue doing what we love and meet the needs and expectations of the recipients of care...
There's quite a few reward options for individuals and businesses - check them out!
Supporting Businesses
These NZ businesses have joined us on our mission to create our empathy vision and have generously contributed their own products and services which are included in pledge rewards.
https://wildcrafted.co.nz/
https://beyounz.com/
https://www.anourishingnotion.co.nz/
https://www.viderislingerie.com/
https://www.cleanz.co.nz
https://www.megwilliams.org/
https://www.breathefree.co.nz/
https://empowermentempires.com/
https://www.instagram.com/thewombdoula_/
Prior to the global pandemic, 69% of the community and personal service workers in Australasia experienced exhaustion.

Nurses, health and emergency workers and teachers top the most likely profession to experience burnout.

57% of new nursing graduates left the bedside within 2 years of practice prior to the Covid Pandemic.

It's now as high as 70% of new nursing graduates have left the bedside since last year.

New Zealand needs over 500 more mental health nurses.

New Zealand currently has over 4000  nurse vacancies.

Only 22 immigrant nurses arrived in New Zealand in 2022.

30 Doctors per month are leaving New Zealand for Australia.

70% of 2nd year junior Doctors left New Zealand for overseas last year.

Internationally studies show 47% of healthcare workers plan to leave by 2025.

Staff shortages in health mean our most vulnerable citizens are not being mobilised, showered or provided adequate pain relief in our hospitals today.

Our teachers aren't equipped or supported to identify the increasing demand to detect early signs of decline in mental and physical fitness.

Parents are feeling lost and alone because there is not enough support to provide adequate care for their children in crisis.

There is little opportunity for these stories to be told in the media or the news.
Comments
Pledgeme Campaign
20/04/2023 at 3:47 PM
Dear Pledgers,
We didn't make the tipping point - this time!
I'd love to hear from you on [email protected] if you would like to support Heart Place Hospital via charity page www.opencollective.com/heart-place-charity-hospital until we relaunch another campaign with the learnings from this one
Abundance of blessings for your 44 supports
Arohanui
Jacqui
Love Rockstar, Hope Merchant
Transition
11/04/2023 at 11:27 AM
Kia ora friends of Heart Place Hospital
Pledgeme warned me there would be a time when you hit a wall and you want to give up! In the rite of passage they call it 'transition'.  I truely believed that would never happen to me because I'm coming from my heart place, solution focused and I KNOW the difference Heart Place Hospital will make to our planet and all the inhabitants on it.
If I'd taken a dollar from everyone who has said to me you're 'before your time' or 'you're so busy, it's hard to keep up' or that I've sponsored, bought raffle tickets off, shared their work or referred others too I'd have nailed this vision and 10+ more by now.
I never wanted to come from any other place than my heart .... making sense of everything makes sense though .... our passions and purposes are no different to our personal or love lives - my two human babies I created were large (5kg) born before their due dates and required intervention and my love life requires constant attention too SO why would Heart Place Hospital be any different?
It's nearly 2 years since our health and education sytems told me I wasn't worthy, enough or mattered after 26 years of service and my dedicated exploration to Heart Place Hospital begun.  I chose to be the example and not the opinion and boldly disrupting systems rather than continuing to fit the mould for myself and others.
I never thought it would be easy and guess what ...it's not!
I journaled this for other women on their wounds to wisdom, mess to messages, pain to purpose exploration not long ago. knowing there would be a time I would need it again ....
You get to be totally human and completely divine.  You get to be soul led and intuitive AF AND  a messy, feeling, imperfect human who makes mistakes, can't see her own blind spots (fun fact: nobody can) has an ego and wants to control how others perceive her.  This is WHY we also work with personal alchemy: every layer of being in a relationship with your business AND in relationshiip with every other aspect of your life.  Because guess what? If you're a soul - led entrepreneur, your body is not seperate to your bank account. Your love life is not seperate from your client relationships. Your home environment is not seperate to how you approach your systems and back end in your business.  And you get to be imperfect in ALL OF IT and STILL receive all you desire and make all the money and make your wildest dreams come true.  Here we get cosy with our MESS and imperfections, habits and patterns and we learn to get comfortable with all of it so that we can make the changes we desire to make AND love ourselves along the way.  Through this part of the work, we work with our human: The body The breath and nervous system The Mind Our emotions AND our Divine or Soul self: the intuition, the bliss body and flow states (where heaven really is already here on earth) layers of being
I keep showing up, standing, speaking up and stay standing (wobbly at times) through every layer
Just over a week to glow in the pledgeme campaign and just like my other large babies I birthed I need help and require other people's expertise - it's a yes from me to anything you have to offer!
We are powerful alone: yet impactful together
Aroha nui friends - from my Heart Place to Yours
Jacqui

Di Crawford-Errington
18/04/2023 at 9:14pm

Rebecca
17/04/2023 at 7:58pm
"Wonderful and important work you are doing Jacqui :) "

Claire Sewell
17/04/2023 at 10:08am
"Celebrating you and the massive difference you're making in NZ and the world with you love, energy and passion!"

Hannah Barnes
17/04/2023 at 8:52am


Kristin
15/04/2023 at 12:30pm
"Love love love ❤️ "

Kristin
15/04/2023 at 12:27pm
"Let's heal this world together ❤️"

Kristin
15/04/2023 at 12:25pm
"I join this journey of daring to be bothered and healing our healers. ❤️"

Jodi OConnor
14/04/2023 at 1:13pm
"Thank you for your mahi Jacqui xx"

Mel Berry
14/04/2023 at 9:34am
"Tēnā koe for moving forward to be able to awhi our carers"

Mary Francis
13/04/2023 at 8:27pm

Annie Cunningham
13/04/2023 at 6:38am
"Sending my love to Jacqui and all the care givers in need of this space of healing!"

Mary Van Laarhoven
12/04/2023 at 2:19pm
"Oh the places you'll go, Heart Place Charity Hospital… and the lives that will be touched! Thank you on behalf of all carers in America. "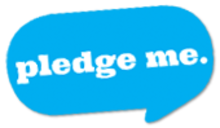 Anonymous pledger
12/04/2023 at 1:23pm

becca
11/04/2023 at 3:07pm
"You are doing amazing Jacqui, this is so important, now more than ever!"

Angela Halliday
09/04/2023 at 9:55am
Michelle Euinton
07/04/2023 at 3:40pm
"Thank you for bringing more light, healing and Aroha where it's most needed!! xox"

Susan Lee
06/04/2023 at 11:28am

Charlotte Hobson
04/04/2023 at 8:59pm

[email protected]
04/04/2023 at 5:43pm
"Jacqui, Keep shining your light in the world! ❤️❤️❤️❤️"

karen Clarke
04/04/2023 at 3:46pm
"You're an inspiration Jacqui - wish you ever success in leading the revolution"
Sarah Pirie-Nally
03/04/2023 at 2:47pm
Lara Blackmore
26/03/2023 at 9:26am

Donna
24/03/2023 at 8:22pm

Amy Scott
22/03/2023 at 11:27pm
"Love your mahi gorgeous Jacqui - you are an absolute inspiration!!! Thank you xxx"

P M and J L McIntyre
20/03/2023 at 8:24am

Helen King
15/03/2023 at 7:04pm
"We need spaces for our carers to be loved and supported. Keep going Jacqui! "

Louise Kyle
15/03/2023 at 8:05am
"Good luck team with the campaign and making your vision for change happen xx "

Jo Battye
13/03/2023 at 5:38pm
"Daring to care differently xx"

Charlotte Hobson
13/03/2023 at 5:36pm
"This is so good I have Pledged twice. Amazing work Jacqui. Thank you to everything you have done for me. "
Followers of Heart Place Hospital
Jacqui OConnor