Bones: bringing to light the stories we carry within.
NZ $3,060 pledged
---
46 people pledged
---
Closed
---
NZ $3,000 minimum target
---
This campaign was successful and closed on 10/07/2022 at 7:00 PM.
Make a Pledge
Bones: Bringing To Light The Stories We Carry Within.
Project 2022-05-25 18:52:04 +1200
Help us to record and share these life affirming stories.
At the heart of the project lies a series of short stories by emerging Māori writer, actor and storyteller, Julian Noel, of Ngapuhi descent. His stories centre around the important narratives that have been passed down generation to generation through the Nathan family.
"Julian is a gifted and fearless writer and storyteller who brings a profound, uncompromising authenticity to the journey of his ancestors, his childhood and his journey as an adult navigating Te Ao Māori - first as an outsider and then ultimately after his homecoming, as an inspired poet and theatre maker. Julian delivers a magical story far beyond the inter-generational wounds of family and cultural violence, through the doorway into the sacred, where the ancestral songs of healing and wisdom can be heard  in the surrounding hills of the Kaihu valley".
                           Bones team member Michael Winchester, Actor, writer, director, film maker.
 These inter-generational themed stories affirm humanity at it's deepest and show a pathway for healing. This is a unique project weaving together the words and insights from both mother and son into a series of stories showing how one generation can learn and grow from the pains of the past.
Julian's mother, Eve Patuawa Nathan, Ngapuhi was both a visual artist and one of the first Maori women to ever publish a book of her own poetry.
Julian's writing weaves her poetry into the fabric of the stories.
Eve was raised in the Kaihu Valley at a time when it was banned to speak in her own language. After a series of tragic family events she left the valley of her birth. Although she fled the country of her birth the love for her land and culture never left her. The impact of her childhood trauma played out in the raising of her own children, fracturing dreams she had of raising a happy family; although scattered around the world, her children and grandchildren have all journeyed to this tiny valley seeking answers to life's big questions.
What stories can be found in your Bones?
How can we embrace the gifts and grow beyond the wounds of the past?
                                               .........................................................................................
Whanau.
Click on any of the images above to see a public rehearsal/reading.
                                 ......................................................................................
                                    .......................................................................................
We are seeking $3,000
The funds will enable us to:
Travel to the Kaihu Valley, meet whanau and and find stories they want told.
Film interviews for the documentary.
Record 3 stories for the audio book.
Start performing public readings.
                                ................................................................................................
The Bones Team, is a collection of award winning artists: a director, composer designer, stage manager, dramaturg writer and performer.
"Julian's powerful stories and Eve's poems need to be heard in Aotearoa and beyond to show there are ways to heal our wounds by bringing awareness to ourselves, our communities and our ancestors".                                                                                                Martine Baanvinger.
Martine Baanvinger, a Dutch born theatre director, actor and writer. She is the founder of Dramalab, a South Island theatre company that devises it's own original performances. Direct and true connection to the audience plus innovation stand at the centre of her approach to theatre. Martine specialises in physical theatre and intimate storytelling. She devises, performs and tours solo shows throughout Aotearoa.
Julian Noel, I am Ngapuhi, Ngati Whatua, my roots are in the Kaihu valley. My marae is Taita Marae. My grandfather was Hone Nathan, my mother was Evelyn Patuawa Nathan. I am a writer, storyteller, poet and actor. I trained as an actor at The Victorian College of the Arts, I focused on self devised work creating my own material. After graduating i worked in film, television and theatre. I preferred working on new works.
"I have a longstanding friendship with Julian Noel, going back to Melbourne in the late 1980's, where I designed a show he acted in at La Mama theatre, and where I met his own Mama. I am aware of his family story and am keen to see it unfold in a way that engages our heart's and minds with shared ghosts and inherited traumas".                                    Dr. Dorita Hannah
Dr. Dorita Hannah, is an independent academic and performance designer who has worked in New Zealand and abroad with her work spanning the spatial, performing, visual and culinary arts. She has designed for the New Zealand festival of the arts, Auckland Arts Festival, Downstage and Taki Rua Theatre. She collaborated with choreographer Carol Brown on dance and architecture in Aotearoa, Greece, Australia and the Czech Republic. Her work is acclaimed internationally and has won many awards.
"I look forward to supporting this production with original music and sound design that compliments these remarkable tales and brings them to life".                Marshall Smith
Marshall Smith, Composer and producer. MD of the Soundroom, he composes for theatre, film and T.V.. He is an APRA Silver Scroll Finalist, who won a place at the Berlinale, and ART Venture Award along with a professional development award from the NZ Film Commission. Marshall is also co-Founder and co-chair of The Screen Music & Sound Guild of New Zealand.
"When I heard about Julian's project I felt inspired and wanted to be part of such an important kaupapa. I have seen first-hand his passion to share Te Ao Māori Stories and believe this kaupapa needs to be shared not only with Aotearoa, but the world".                             Holly Beckham
Holly Beckham, Ngāpuhi, Ngāti Rangi is an award winning documentary director. She thrives on telling stories through the lens of Te Ao Māori. She studied Documentary Directing at South Seas Film School where she produced and directed He Ara Anō a powerful documentary about addiction in Māori wahine which has won over 20 international awards. She is currently working at Greenstone TV working on various TV shows. She is currently working on her latest project, Mana Over Meth, which will be shown on TVNZ on demand in November.
"I worked closely with Julian in the 1980's when we studied together at The Victorian College of the Arts in Melbourne. In 2021 Julian invited me to 'flesh' out the 'Bones' team. Drawing on a shared understanding of the actor's performance process, Julian and I engaged in a close text analysis of the language, images and profound insights embedded in Julian's powerful stories".
Michael Winchester, trained as an actor at the Victorian College of the Arts, and has Master of the Arts in performance studies he has enjoyed a successful career spanning 40 years in the arts, community and education sector as an actor, writer, producer and performer in theatre, film, radio and T.V. 
Merilee Bennett, writing coach and creative advisor, is an artist, award winning film maker, photographer, writer, educator and facilitator, much of her life and art has been an exploration of the archetypal realm and how we interct with that realm in our every day lives. She has over 20 years experience leading creative journeys and life story writing.
" I am excited to be part of this project. I believe this team has been led here for a unique reason and purpose. I sense the tipuna (ancestors) are guiding us. The warm wairua (essence) connected to the bones of this project inspires me to offer my skills and experience in order to make a difference. I look forward to the raw unfolding journey we will all go on as we bring BONES to life. Ultimately I want to inspire future generations to succeed in their endeavours."
Harmony Young, is skilled in the areas of technical, touring and production management. She has been involved in theatre, events, festivals and films throughout Aotearoa for the past 14 years. her C.V includes Disney, Aladdin, Browadway Musical, Madonna's tour and many other well known projects.
        The paintings on this page are the work of Eve Patuawa Nathan.
Comments
Many Thanks. We made it!
11/07/2022 at 4:01 PM
Kia ora,
from the heart of the BONES Team to your shining heart: THANKS! We hit our target.
As a result of your contribution this project can enter it's next phase... A) recording stories and composing soundtracks for the recordings. B) Creating a series of live reading/performances C) Visit the whanau and whenua of Northland (family and land) where these stories were birthed.
We will be in touch with you re your rewards and online gatherings for the readings asap!
Thank you so much for your generosity.
Jules and Team BONES.
Yehaaaaaa! 2/3rds of the way there! Please share.
06/07/2022 at 7:33 PM
We are almost there... we are down to the finals days.
Thanks you so much for contributing. Your offering is most appreciated.
Here is a link to a reading i did today on FB. have a peep.
https://www.facebook.com/julian.noel.18
Please share this page with your peeps... and the link to the reading...
Hugs of gratitude.
jules
Wuhooooo. Halfway there!
01/07/2022 at 1:12 AM
Thanks so much for your kind contribution. We are halfway there.
There is so much cool stuff planned when the team goes North... one thing i am really keen to do is walk the land of my grandfather's farm... it is said to hold disgruntled spirits... i want to hear their stories, and share them.
Thank you!!!
27/06/2022 at 11:09 PM
Heya,
on behalf of myself and all the others involed in this special project thank you so much for your contribution. It means a lot.
Please share this with friends who might also want to support this project.
Here is a video of some of my mum's poetry, and also some of my own... we have been rehearsing and trying out content to see what audiences like...
Be well,
jules and the team

Rakhal Ebeli
10/07/2022 at 1:20pm
"Keep up the great work! "
Julian Noel
08/07/2022 at 9:58pm
"Diana Calleja."

Ken Israel
07/07/2022 at 8:27pm

Ken Israel
07/07/2022 at 8:24pm

Julie Elizabeth Cunningham
06/07/2022 at 3:18pm
"Wising you all the best for your project Jules."

Krishna
06/07/2022 at 2:02pm
"Best wishes."

Jemma Horsley
06/07/2022 at 12:54pm

Julia
06/07/2022 at 11:13am
"Hi Julian All the best with your project. Julia"
Johanna De Ruyter
05/07/2022 at 10:33am
"May your bones rattle and shake on the dance floor of stories! Looking forward to hearing from you and your family."
Ana Norambuena
04/07/2022 at 5:29pm
"Fantastic project Martine & team! I am looking forward to hearing more!!!"

Charlotte Squire
03/07/2022 at 7:22pm
"Woo hoo! Fly bones whānau, fly!"

Miriama Tania Niwa
02/07/2022 at 2:52pm
"Ngā mihi aroha ki a koutou "

Kararaina Barrett
02/07/2022 at 2:42pm
"Look forward to hearing you read."

Merran Cooper
01/07/2022 at 4:20pm

Kirstin Teschendof
01/07/2022 at 9:46am
"Well done Julian x"
Julian Noel
01/07/2022 at 1:03am
"Ann Harrison"

Sugama Sellers
01/07/2022 at 12:56am

Robin McClellan
30/06/2022 at 11:03pm
"Powerful story so far, looking forward to learning from more!"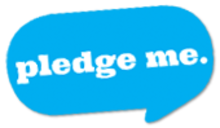 Anonymous pledger
30/06/2022 at 7:18pm
"With warm wishes for the flourishing of your project."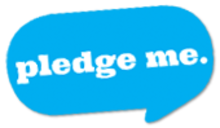 Anonymous pledger
30/06/2022 at 6:10pm

Rachael Stewart
30/06/2022 at 1:48pm
"Stories are the atoms of our lives"
J.E.Geddes
30/06/2022 at 1:39pm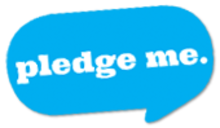 Anonymous pledger
30/06/2022 at 5:06am
Colin Weir
29/06/2022 at 6:46pm
Colin Weir
29/06/2022 at 6:43pm

Jude Isaac
29/06/2022 at 3:57pm
"I look forward to reading the stories."

Catalina
28/06/2022 at 2:18pm
"<3"

Anna
28/06/2022 at 10:08am
"Important beautiful vital work, bravo for this creative initiative "

Vera Zachariassen
28/06/2022 at 9:37am
"Julian, such a beautiful important project. Thank you for doing this."

Domingo Silvas
28/06/2022 at 7:54am
"Happy to Support. "
Followers of Bones: bringing to light the stories we carry within.