Magic Beans - Community produce sharing
NZ $14,609 pledged
---
331 people pledged
---
Closed
---
NZ $65,000 minimum target
---
This campaign failed to reach its target by 03/12/2021 at 9:00 PM (NZDT) and is now closed.
Make a Pledge
Magic Beans - Community Produce Sharing
Project 2021-07-18 17:32:16 +1200
Magic Beans- be a part of the magic!
Have you ever had a fruit tree in your garden that grew way more fruit than you could use? Maybe an ambitious grapefruit tree, or an overloaded plum tree?
Have you planted zucchini and ended up with a glut? You've eaten them in every meal for three weeks and even made a zucchini cake- but still have more of them than you can deal with!
Magic Beans has a solution for that. Imagine if you could swap your excess fruit, veg and gardening supplies for things that other people have an overload of. Your avocados could be swapped for salad greens, your grapefruit exchanged for spring vege seedlings.
You could reduce your food waste and increase the variety in your diet without it costing you a cent! This comes with the added bonus of meeting like-minded locals who want to connect over the growing and sharing of food. How great would that be?
With your generous support, we will develop Magic Beans – a sharing platform that will connect people in the same neighbourhoods, to exchange home-grown produce and assist each other in growing fresh, healthy food. 
Magic Beans is a movement that fosters community connections, locally-produced food, reduced waste, minimisation of household carbon emissions, sustainable land use, and biodiversity.  
We've had over 5 years' experience supporting a community in Hawke's Bay to grow their own food, learn skills to make their gardens flourish, and connect with each other. By creating our own bespoke platform to host a larger Magic Beans community, we can take the Beanie movement to the rest of New Zealand and the world! 
Our new platform will not only allow us to expand to other regions, it will mean that we can offer a more customisable and localised experience for members, allowing them to easily list and swap their excess produce with people living nearby, and manage notifications for listings and messages. 
We'll provide great gardening tips, stories and inspiration, and connect members to local, relevant businesses with special deals. Magic Beans will be free to use! We think that everyone has the right to fresh, healthy food that doesn't cost the earth and we want to inspire everyone to grow some of their own food at home. You won't have to be an experienced gardener, just willing to grow for it! 
We will offer a paid subscription for those interested in accessing additional features. For a low-priced monthly cost, the subscription will give you access to a food growing calendar for your region, an exclusive subscriber newsletter with extra-special deals, tutorials from expert gardeners, and exciting giveaways. 
There are so many good reasons to join the Bean Team...
When we share our excess, we make healthy, fresh food available for local people who want it – FREE, and reduce food waste.
Half of Earth's biocapacity is used to feed us. Localising food drastically lowers the steps in the food supply chain, significantly decreasing emissions.
Be a part of the sharing economy; lower your food bill and eat fresh, healthy foods that don't cost the    earth (literally- you'll actually be helping the planet!).
Be more resilient to supply-chain disruptions. Growing your own food means less reliance on external production and transport systems.
Make friends, meet locals, build community and learn new skills. Work together to make the most of the resources you have in your own backyards.
Growing at home means we reduce the  packaging needed- this means less emissions from packaging production, and less waste in landfills and our environment.
Look after the biodiversity of life that helps produce our food. Protect food sources by providing a habitat for pollinators and the food web, right from your home.
Grow your own nutrient-dense organic or spray-free produce. Taking control of the food your family eats is good for everyone and our planet.
Growing even one type of food at home lowers the pressure on industrial agriculture systems. This is vital to sustainably feed 10 billion people by 2050.
So come on, join us! Let's make our communities, and the planet, happier and healthier together.
About us
Anneliese Hough
Co-Founder & Product Director
An avid foodie, Anneliese loves any kind of food adventure, from growing food, to cooking and of course eating it! This passion fuelled the start of the original Magic Beans Hawkes Bay Facebook group in 2015. Anneliese loves collaborating with others in her community to make the most out of shared food resources to reduce waste- she's particularly known for her delicious plum and rose jelly.
Anneliese holds an Honours degree in Professional Creative Practice and after a decade of working in commercial/editorial photography made a career pivot into digital product design, with a particular passion for User Experience Design.
Sarah Grant
Co-Founder & Managing Director
At home Sarah has solar power, a rainwater collection system, a worm farm, a large composting system that includes bokashi, and hens who turn food scraps into eggs. Sarah's favourite gardening jobs are tending to her array of fruit trees, pruning and tying the berry canes, and watching her children eat fruit and veges straight off the plants.
Sarah is a passionate advocate for sustainability and environmental care and has recently completed a Post Graduate Diploma in Environmental Management, which complements her undergrad degree in Business (Management). Before having her children (now 2 and 4 years old), Sarah managed environmental charities at the national and regional levels.
What your pledge is funding
Pledges cover the direct costs of custom software development and setup needed to be able to launch in New Zealand this summer, and start rolling out internationally shortly thereafter. We are working with a professional web development company to ensure we are building a high quality platform that will work beautifully for you, our users – we have budgeted $55k (based on in-depth quoting) for this. The remainder of the $65k crowdfunding goal is split between legal fees of $6000 (specific to the platform, so things like writing terms and conditions and ensuring regulatory compliance which protect the community, individuals and Magic Beans) and a small marketing budget to help us plan and deliver our launch communications ($4775). Pledgeme fees are 6.5% of the total value, or $4225. We are paying for all other costs ourselves, and take no personal income from Magic Beans at this stage. 
What we stand for
We've worked hard on understanding how and why people want to connect over home-grown food, and the environmental, social and health benefits of doing so. We have done a lot of background work on the platform design and functionality, and successfully achieving our crowdfunding goal means we can push the go button with our awesome developers immediately.  
Our Values
As an impact business, we intend to be here for the long-term. So, we have some core values that guide our decisions. These are: 
Give first – be generous and kind
Be thorough – do things well
Be focused – do the right things, in the right order
Honour our natural environment – enhance the ability of the environment to provide ecosystem services and protect ecosystem processes
Passion – give our energy, time and focus to the things that matter most
Be tenacious – be persistent, be resilient, be determined
Continuous improvement – constantly review data, outputs and outcomes and look for better ways of working
Our Vision
We envisage a global food system which is based on hyper-local home production and sharing of food within communities, to reduce environmental harm and increase social benefits, where people are empowered, inspired and educated to grow and produce food at home.
Our Mission
Magic Beans is dedicated to improving the lives and health of individuals through the promotion and education of edible gardening, waste reduction and building stronger communities through the sharing of home-grown food.
Our philosophy
Magic Beans has a philosophy of generosity. It underpins everything we do. We work to serve our customers and to encourage the sharing of home-grown food, knowledge, gardening passion, sustainability and kindness. Our advertising partners are an important resource for our users – they provide value in constructive and interesting ways.
Our network
We've assembled an awesome support team to help us create the best possible product and business to ensure we can succeed – because succeeding to us means we can have maximum positive impact on people's lives and on the environment on which we all depend. We have an amazing local web development team ready to go on the platform build, a fantastically supportive business mentor, an astute and lovely commercial lawyer, great accountants, an incredible marketing firm and a wonderful regional business partner. We have good internal systems and processes in place. We have been fortunate enough to have received a Callaghan Innovation Getting Started Grant, which helped us with R&D. We're set up and active on multiple social channels. We learn from, and connect with, great people at every opportunity.
Sprout new friendships with Magic Beans
Watch this little video to see how lemon curd and an SOS for jars led to a beautiful friendship. Jacqui and Lucy met through a Magic Beans swap and quickly became besties. This is the Magic Beans way and we love Jacqui and Lucy's story! By coming together to support each other in our home food production efforts, we strengthen our communities and enrich our lives.
What our members say about us
Comments
Final PledgeMe update – 3rd December 2021
03/12/2021 at 8:15 PM
As our crowdfunding campaign wraps up, we wanted to reflect on our progress towards bringing Magic Beans to Aotearoa and the world. Anneliese and I are so grateful for the backing of 330+ people who see the same vision for Magic Beans that we do – thank you all for your kind and generous pledges*. As we haven't met them minimum goal, no pledges will be processed and we're unable to sign the contract with the developers to get the build underway at this stage. That also means no automatic fulfilment of pledge rewards either – sorry about that BUT, we know a few people were keen to get some Magic Beans merch so over the next few days we'll make those available to purchase on our website. (www.magicbeansapp.com) We're also going to be starting to provide an exciting and inspiring range of helpful gardening planning tools and educational and inspirational content via our website soon, so please make sure you subscribe to our newsletter to be the first to know about that. All profit we make will go towards the costs of development and setup so we can get underway on the bigger part of the project just as soon as we can.
Through this journey Anneliese and I have learnt a lot. It's felt like walking through a maze, sometimes with many paths forward presenting themselves and having to choose which to explore next, and sometimes it has felt as though we've hit a dead end and need to go back to keep going forward. We both absolutely feel as though with each path we've explored we've learnt some things and know we need to keep going through the twists and turns to find the right corners to round to make it to the other side. That's the nature of uncharted territory and it's been an exciting time, though of course sometimes disappointing when we've felt like the exit is just around the corner only to find a dead end instead. What has really helped has been the amazing support of everyone we've shared our vision with. These maze walls have been lined with people both whom we know and who are strangers to us, but all of whom have been encouraging and who believe in our ability to make it through. Some of these people, our mentors, have been able to provide helpful direction and wisdom – they've done mazes like this before! That's the Magic of Magic Beans – people helping and supporting people.
We will absolutely keep pressing on until we find a way to bring Magic Beans to life for Aotearoa and the world. It's so important to shake up the global food production system, bring the power and control over food back to the people, reduce inequality of access and increase the healthfulness of diets, and of course to work in harmony with natural systems so we do no further harm to our sole, very precious, planet.
Stick with us. We're not done yet.
Sarah Grant – Co-Founder
*For those reading this as an email rather than on PledgeMe - we have had just over $14,600 pledged out of a goal of $65,000. 
5 days to go!
29/11/2021 at 10:06 AM
Crowdfunding has been a huge learning curve for us as first timers. We are so happy to have had all of the amazing support from over 320 pledgers to date – so thank you so very much for believing in us, and in believing in the power of community sourced and distributed fresh healthy food for everyone (and our precious planet!).
We're conscious that it's looking like a tough ask at this stage to meet our target by Friday – but it's not over until it's over – miracles can happen! We've put everything we have personally into Magic Beans over the past year ourselves and continue to pay for many 'invisible' things in the background towards the expansion of Magic Beans. We continue to work tirelessly on finding a way forward. Money, or rather, the lack of is our sole barrier to proceeding.
We have an excellent crew prepared to hit the ground running with development, a community backing us ready to test and provide feedback, advertisers who want to support Magic Beans growth, and so many people willing us on to succeed.
Whether we manage to pull a rabbit out of the hat for this campaign, or whether we find another way forward, be rest assured we won't give up – we know Magic Beans can, will and must succeed. Please make sure you're registered for our newsletter (sign up via www.magicbeansapp.com) to keep up to date with our progress beyond this campaign.
Sarah and Anneliese
* Pic is of us with the beautiful roses we won as part of the prize for being finalists for NZ Gardener of the Year awards. It's the final day of voting today – if you'd like to cast your vote for us, we'd appreciate it. Here's the link. Thanks!
We're finalists for NZ Gardener of the Year! Please vote for us
29/10/2021 at 7:34 PM
We are so humbled and thrilled to announce we've been selected as finalists for the NZ Gardener of the Year awards, out of hundreds of nominations!
Magic Beans is more than just Anneliese and I, it's currently thousands of Hawke's Bay 'Beanies' who grow and share food from their own gardens with those in their communities. As you know, we're getting underway on our plan to take Magic Beans to the world, as an impact-focused business. We will help improve the lives and health of millions of people worldwide by increasing the amount of food grown close to the place of consumption and through the moneyless sharing and swapping of surplus with those nearby.
Not only does Magic Beans work really well as a concept (we've been doing this for nearly 6 years!), it's also a powerful way to connect people socially, support people economically, and lower environmental impact of food production systems.
Please vote for us! Your support to help us win means we can share our message with more people and move further, faster taking Magic Beans to the world.
Update # 8: National Gardening Week!
20/10/2021 at 9:05 PM
This week in New Zealand is National Gardening Week. Our friends at Yates NZ host this awesome celebration of all things gardening annually – this year's theme is "Grow to Give", which aligns super well with the Magic Beans philosophies of generosity and kindness by way of sharing home-grown food with others. Yates very kindly donated 100 packs of Humungous MegaPod Beans to Magic Beans recently, and we've distributed these to Beanies to help more people grow an extra row to gift fresh produce to their community this year. Like these beans, Magic Beans is growing at a rapid pace! Thanks to all of our new followers on our social pages, our newsletter subscribers and our several hundred new Hawke's Bay Beanies. We're so stoked with the amazing feedback and support we continue to get.
We are sitting on a super cool announcement, which we're not allowed to share yet! But it's coming, so watch this space and by November we'll reveal our neat surprise. You may have seen on our recent updates or our social feeds that we're participating in an awesome innovation accelerator with The Factory. This culminates in a live-streamed pitch competition on the 24th of November. We're actively working on ways to reach potential larger pledgers to help us cross the line, if you know of someone who is a strong supporter of sustainable food production and community connection who might like to support Magic Beans expansion, we'd love to hear from you.
Because of these cool upcoming events and announcements, the PledgeMe team very kindly allowed us to extend one final time. The campaign will now close on December 3rd.
We're always happy to be contacted for a chat, so feel free to reach out if you'd like. We look forward to being able to share our exciting news with you in the near future. Please help us keep up the momentum on the campaign, by sharing with your networks.
Sarah and Anneliese
Update #7 - Campaign Extension
08/10/2021 at 1:41 PM
Hi everyone!
As the campaign nears the final hours, we wanted to reach out and tell you about our next steps and thought processes behind them. Despite the amazing support of nearly 300 pledgers, we are still a long way from our target.
If you heard us on The Breeze or More FM radio stations yesterday, you may have heard us say we were extending the campaign until Monday (3 day extension). Well, we've had a think about that and had a change of plan.
We have decided to give the campaign a 1 month extension. There are three reasons for this. The extra time allows us to rest for a few days (crowdfunding is absolutely exhausting), evaluate our communications and talk to people to find out if they really understand what we're trying to do, what the benefits are, why we need some extra help to get started and why it costs as much as it does. Then we can make sure that we are addressing any gaps in our communications and talk to other potential supporters as we finish the campaign. There are a lot of people we wanted to talk to over the past 6 weeks who we have simply run out of time to connect with, this extension allows us time to make sure we've done absolutely everything we can.
Secondly, we have some very exciting things happening in the background which unfortunately we can't share yet. We will make announcements as soon as we possibly can about these cool things so keep an eye out!
Thirdly, and most importantly, we didn't want the incredible support from the hundreds of wonderful people who have pledged throughout New Zealand and the world to go to waste (we hate waste haha!). We know Magic Beans is important and impactful and just needs a leg-up to get going to make a positive difference in the world. We know we must succeed, and we are heartened by the shared belief in Magic Beans as a tool to unite people, encourage low-environmental impact food production and inspire people to "think global, act local".
For both Anneliese and myself, Magic Beans feels like our life's work. We won't give up. We'll find a way to get our campaign over the line so we can get expanding our positive impact. As one of our beautiful pledgers so aptly put it, "The world needs this".
Regardless of whether you have pledged, are on the fence or have chosen not to pledge at this stage, would be so appreciative if you would drop us an email to [email protected] to let us know why. All feedback is good feedback and we won't get upset if you can't or have chosen not to pledge, we promise!
Thanks for all the support thus far – let's keep going!
- Sarah
Update #6: Over $10,000.00 raised!
03/10/2021 at 9:09 AM
Six days to go and we've broken through the $10,000.00 mark!!
What an incredible ride this campaign has been. We've connected with so many interesting people and learned more about why Magic Beans is needed and wanted. It has inspired us and got us so excited to get this app up and running for you.
We had some great news this week. Sarah and I have been taking part in a competition run by Innovate Hawkes Bay, to win a place on an eight week incubator program to help us grow our business. We got into the finals, meaning our mentoring starts on Monday evening!
This teaching and mentoring will help us achieve the greatest possible outcomes for Magic Beans. We know that having a great team around us and constantly being open to learning is imperative to what we do.
YOU are also part of that team. Without you, Magic Beans is just a cool idea. Your involvement, support and energy is a huge part of what drives us. We need that more than ever at the moment, so that we can be successful in our crowdfunding campaign and start building the Magic Beans app ASAP. If we could all encourage as many people as possible to chip in even $5, we can reach our goal. That's just the cost of a latte to help change the world for good!
We'd love to see some businesses jump on board also. Our edible garden makeovers aren't just rewards, they are community projects and will enrich five lucky families lives and hopefully inspire many more, as we will be sharing the 'how to's' and handy tips as we complete the garden makeover with the use of a professional videographer.
Thank you so much to everyone who has pledged and shared our project so far. Please feel free to contact Sarah or Anneliese if you have any questions or ideas you'd like to talk about with us.
Remember also: Any pledges that come in before midnight tonight, go in the draw to win a signed copy of Kath Irvines 'The Edible Backyard'. A fantastic guide for any home gardener!
Nga mihi
Update #5 So close to $10,000!
01/10/2021 at 5:40 PM
Hello!
Thank you to everyone who has pledged so far, we are getting SO CLOSE to breaking the 10k mark!
This means we will still have $55,000.00 to raise and a week to do so. If we don't reach our target, we will not be able to hit the go button on building the Magic Beans app.
We ask all of you to dig in and help us achieve our goal. Please share our mission with everyone you can think of. If you know any businesses that would be interested, we have a few great corporate rewards:
Edible garden makeovers. We have 5 of these great rewards up for grabs. We will run a competition to find deserving families who need an edible garden makeover. We'll turn their garden into an edible paradise! The sponsoring business will feature in our professionally documented coverage of the makeover. Given the level of media interest we have garnered so far, this is a great opportunity for a business to promote themselves and show involvement in their community.
Advertising slots. When the Magic Beans app launches, it will contain advertising. But only carefully curated and relevant advertising, specific to region. We have great rewards for national and regional spots and are happy to provide a demo of the cool kinds of ad space we can offer- think animation, video or static ads, carefully placed to get the best exposure.
We welcome any feedback or ideas on rewards and ways we can get the word out on Magic Beans so we can get this app up and running for you. Please get in touch if you want to share anything with us.
 Remember, the app will be FREE to use for swapping and sharing produce within your community. Our people and planet need us to change our food system for the better. We can do this together, one garden at a time!
Update #4: What is the Magic Beans app?
28/09/2021 at 8:55 PM
Hi everyone,
Only 10 days left of our campaign, the time has gone so fast and we have been humbled by the amazing support we have received so far.
We've been working hard this year to research and refine what Magic Beans could look like and do as an app. Take a look at our video to see some screens of the prototype we have been working on. This is representative only, but will give you an idea of what we have planned.
The Magic Beans app will be a social network and moneyless swap-market for growing food at home and sharing produce in your community. The coolest part is that it will be free to use, because we want to make sure that as many people as possible have access to fresh, healthy food grown in their community.
We will offer premium subscriptions for those interested. The subscriptions will provide access to additional features such as an interactive and regionalised garden-planning calendars and other helpful home food production and gardening resources.
By working together and engaging in a food system that is hyper-local, we can improve the health and wellbeing of our neighbourhoods and the planet.
We are building this platform for YOU and welcome you on the journey to its production and evolution. Making sure we build an app that is easy and fun to use, as well as practical and helpful is paramount to our plan.
Thank you so much to everyone who has pledged and spread the word about Magic Beans. We still have a big chunk of our target to raise, so we ask you to keep the support up, share widely with your networks  and if you have any great ideas to help us move forward we would love to hear from you!
Update #3: Newsflash! Read all about us!
25/09/2021 at 6:10 PM
Wow! We have been busy and so have our pledgers! Thanks to all of our pledgers who have supported us thus far, we are humbled by the brilliant support and messages we are receiving. We still have a long way to go to meet our minimum target – please help us spread the word by sharing with your networks and helping us bring Magic Beans to NZ and the wider world.
You may have seen or heard us in the media recently, we're thrilled to have such great exposure. Here are the links to the stories for review:
Newshub / 3 News (23 September 2021) – (we'll share this link when available)
Seven Sharp (23 September 2021) 
Radio New Zealand (22 September 2021)
The Breeze Hawke's Bay (6 September 2021) 
Stuff.co.nz (2 September 2021) 
We talked about what we're doing and why in this Facebook Livestream on the 28th of August. This is a really useful one to watch if you're new to us. Learn about our history, the problems we're addressing and how we see Magic Beans changing the world for the better.
Update #2 – 24 days to go, nearly half way!
14/09/2021 at 4:45 PM
Woohoo, we nearly have 100 pledgers so far and we're nearly half way through our campaign.
We wanted to share some Magic Beans stories to let you know about some of the very cool things that happen when people get together to share home-grown food. Over the past 5 years, in the local Magic Beans group (which is the inspiration for our expansion NZ wide and internationally), we have seen some amazing stories of skill sharing, support, friendships and of course some fun, some weird and some wacky swaps and shares! These are some of our favourites:
·        * Lucy answered an SoS from fellow Beanie Jacqui for jars – Jacqui had some preserves on the boil and had run out of jars! The need was urgent! Lucy saw Jacqui's call for help and lived close by – she had some jars she could spare and offered to drop them off to Jacqui. The offer was gratefully received and a simple sharing of what one person had for what another person wanted has grown into a beautiful story of a close and supportive friendship. You can see a video of Jacqui and Lucy talking about their story here.
·        * We've got some rather productive donkey's owned by Beanie Michelle, who produce a lot of fertilizer on an ongoing basis. Michelle often offers up the proceeds of the donkey's dinners for no swap, or the simple request of an apple or carrot for the providers.
·        * Jaxon offered his abundance of cucumbers for pickling or relishing, asking for a few jars to be returned to him in preserved state. He mentioned, "I love growing the food, but struggle to find the energy to think about preserves afterwards, despite a want for stocking up on them." This was a great case of community skill and time-sharing which worked for all parties.
·        * The great zucchini glut of 2017 meant those that grew them, had them to spare, and in large quantities! Beanies gladly gave away as many as they could to those who could use them, and out poured a range of recipe ideas (zucchini chocolate cake anyone?!) to use up these delicious, nutritious and abundant veges.
·       * Chris had a bumper crop of kiwifruit off his vine – many boxes worth! He listed the sorts of items he wanted in return (eggs, avocados, oranges or any other vegetables or fruit) and swapped with several neighbourhood beanies what he had in abundance for what he needed.
·        * Over the years we've had a wide range of recipes, tips and tricks and skill shares contributed by the local community. We've had people connect to co-create grafted fruit trees – some have the skills, some have the rootstock and some have the scion wood – the conversation started and arrangement made to connect – how cool is that?!
·        * TK, one of our most active Beanies, is a super gardener – she is a star at growing from seed and supplies many local Beanies with seedlings throughout the year, and gets what she would like in return.
·        * In Summer 2017, our local region went into level 4 water restriction – that meant there was a total ban on outdoor watering from the municipal water supply! Not good news for home-food growers! Sarah offered to fill people's containers from her bore to keep people's gardens alive and thriving while complying with local water restrictions.
·        * Steve asked the community if anyone had any land he could use to establish some organic vege gardens on, and offered an ongoing supply of the seasonal veges each week as a thank you for the use of the space. A beautiful pairing of land, labour and food production.
These are some examples of community connection over home-grown food. Would you like to join the Bean Team? Pledging helps us to create a custom free to use platform to connect people in communities across NZ and the world to grow and share skills, space, time, friendship and of course – home-grown food!
Thanks so much for your support. Please help us spread the word by sharing widely with your networks.
- Sarah and Anneliese
Update #1
05/09/2021 at 7:09 PM
We're 9 days into our campaign and very thankful for the support we've had so far (including multiple international pledgers!) – thanks to our 46 pledgers to date, you guys are rockstars leading the way!
We've had some awesome coverage on the stuff.co.nz website, we're being featured on local radio tomorrow morning, and we have a bunch of other media interest both locally and nationally to help us spread the word which is really cool.
We wanted to clarify what the pledged funds will be used for. Pledges cover the direct costs of custom software development and setup needed to be able to launch in New Zealand this summer and start rolling out internationally shortly thereafter. We are working with a professional web development company to ensure we are building a high-quality platform that will work beautifully for you, our users. We have budgeted $50k (based on in-depth quoting) for this. The remainder of the $65k crowdfunding goal is split between legal fees of $6000 (specific to the platform, so things like writing terms and conditions and ensuring regulatory compliance which protect the community, individuals and Magic Beans) and a small marketing budget to help us plan and deliver our launch communications ($4775). PledgeMe fees are 6.5% of the total value, or $4225. We are paying for all other costs ourselves and take no personal income from Magic Beans at this stage.
We would really appreciate if you would please share the link to our campaign with your social networks and let them know why you support our goals. We know that people in healthcare and education in particular intuitively recognize the benefits of a free-to-use, local food growing and moneyless produce-sharing platform for human and environmental well-being, so it would be great to tag any healthcare professionals or educators you know to bring it to their attention.
We've got 4 weeks and 5 days left to get the word out to as many people as humanly possible on next to no promotional budget – time is tight but we're optimistic we'll be able to achieve a successful campaign and get development underway.  We're always happy to talk – you can reach us on [email protected]
Have a great week!
Sarah and Anneliese
GARDENA New Zealand
03/12/2021 at 10:45am
"GARDENA NZ is happy to support Magic Beans with the development of your app for connecting passionate kiwi gardeners and food sharing."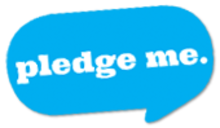 Anonymous pledger
02/12/2021 at 11:35am
"So proud of you ladies! "
Andy Ellis
30/11/2021 at 8:59pm
"Good luck from The Garden Factory!"

James Wilson
29/11/2021 at 2:01pm

Judy Tindall
29/11/2021 at 1:18pm

Annika Funnell
29/11/2021 at 8:16am
"Love what you guys are doing!"
Diane Holding
21/11/2021 at 10:00pm
Karen Cooper
19/11/2021 at 4:11pm
Acacia Voorkamp
18/11/2021 at 11:28am
"Can't wait to see Magic Beans in Timaru! Good luck with the campaign."

Fodda - Feeding the Earth
16/11/2021 at 8:49am
"Fodda - Feeding the Earth is 100% Natural, New Zealand owned and operated Fertiliser Company, fab for the vege garden, fruit trees & more."
Jenny McCarthy
15/11/2021 at 2:13pm
"Good luck!"

MJ Winter
14/11/2021 at 6:55pm

Vicky
14/11/2021 at 4:10pm
"Thanks for doing this - I love Magic Beans."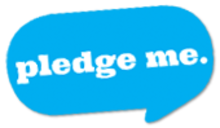 Anonymous pledger
13/11/2021 at 8:23am
Suzanne Porter
08/11/2021 at 3:25pm

Bianka
07/11/2021 at 9:33pm

Kirsty Williamson
06/11/2021 at 8:05pm
Maria Ark
06/11/2021 at 6:55pm
"Great idea, best of luck, thank you!"

JOHN MCCORMACK
06/11/2021 at 10:40am

Emma
05/11/2021 at 9:58am

Jessica Rose
04/11/2021 at 1:46pm
"I can't wait!"
Samantha Lee
01/11/2021 at 3:50pm
"A great idea to bring the community together and share the goodness! "
Kathryn Johnston
30/10/2021 at 10:29am
"This is a great concept & l really hope it succeeds "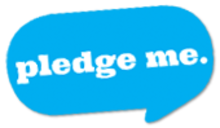 Anonymous pledger
29/10/2021 at 10:45am
"Good luck. A great idea."

Maree Langford
29/10/2021 at 7:56am
"I am passionate about growing food in a sustainable manner and welcome the opportunity to share my spray free produce!"

Georgina Preston
27/10/2021 at 10:19pm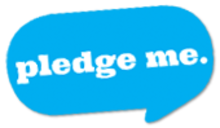 Anonymous pledger
24/10/2021 at 2:19pm
Izzy Holder
21/10/2021 at 3:37pm

Kathryn
20/10/2021 at 10:35am
Barbara Gilchrist
17/10/2021 at 9:08pm
"Can't wait to see Magic Beans go live and hope I can help spread it around South Canterbury!"
Followers of Magic Beans - Community produce sharing