NZ $2,885 pledged
---
56 people pledged
---
Closed
---
NZ $2,500 minimum target
---
This campaign was successful and closed on 16/03/2014 at 11:53 AM.
Make a Pledge
Me And Marie
Project 2014-02-12 15:34:49 +1300
About this campaign
I'm launching my own business, Multitude. The aim is to show anyone how to run their own crowdfunding campaign. I have a strong belief that the success of anybody's campaign should always come down to the strength of their idea, and not how well they've pulled off their campaign page.
I've got the experience and know-how to pull this off. I've been studying crowdfunding for a while now and I've seen what works. I've certainly backed my share of projects to know what doesn't!!
But there's always more to learn. I need to learn how to run a website that brings people in, AND adds value to their lives.
So I am looking to raise the fee for B-school. It's designed to show me how to turn my great idea into a successful internet business. If I can do that, I have the opportunity to expand into helping New Zealanders finance their dreams by helping each other. I might even be able to employ some people! Wouldn't that be cool?!
And that's where YOU come in. I've got a range of rewards to entice you into helping me pull this thing off.
About the rewards
EVERY backer will get weekly updates, where I share how I'm finding B-school, and what I'm learning. I'm not planning to give away the content of the course, but I hope doing this will also keep me motivated toward success. You can choose to unsubscribe if you want.
Online crowdfunding consultation
Have a great idea but have no idea where to start? Let's sit down for a Skype chat to talk about how you could go about it. I can help you choose a platform, brainstorm reward ideas or give you feedback on a campaign you're about to launch. Includes 30 minutes on Skype and a follow-up email.
Peppermint plant
These plants are 100% pesicide free and organic, and make the best peppermint tea in the world. Just throw a couple of springs in a cup and cover with boiling water.
Peppermint tea is excellent after meals to aid digestion and sleep.  These plants have high essential oil levels, meaning you just have to brush your hand past it for a burst of pepperminty freshness in the air.
Believe me, your new peppermint plant is going to put the store-bought teas to shame!
COOKIE COOKIE COOKIE!
A few years ago I spent the day making cookies, recording the whole thing in stop motion. I'll do this again (but in better quality this time). You will recieve a batch of cookies from the video AND exclusive access for one month until I release it into the wild.
Garden Guru
I've got a green thumb and I was taught how to grow a carrot at a young age. I've got 4 years experience of growing vegetables in small spaces, and I've even helped my friends start their own raised bed pallet gardens.
At this level, I'll come over and help you out for two hours. Maybe your garden needs weeding? Maybe you want a garden set up for you, or want to learn how to do it yourself. My skills are at your service. Auckland only, but feel free to contact me if you live somewhere else. We might be able to work something out.
Does not include materials such as plants, seeds and soil.
Lifetime membership to Multitude
The first Multitude course is up now, and the second one is in production. After this, the courses will cost to access. If you, or someone you know might have use for crowdfunding in the future, you can have lifetime access to all learning modules we ever produce.  PLUS recieve two 30 minute Skype consultations with follow up emails to discuss any project you launch in the next 12 months.
Any piece of my personal art collection
Any one of these pieces. Priority will be given in the order you pledge, should any two people want the same piece.
Personal campaign consulting
Full care and guidance with your own crowdfunding project. Valued at $700.
Services include:
Initial consultation and advice around direction
Strategy proposal
Reward brainstorming
Video scripting services (does not include actually producing the video)
Full proofreading services
Promotion strategy
Update services - sending updates to your backers during your campaign (up to 4), and for the first two months of your "fulfillment" stage (up to 8).
Contact details and links
Promotional imagery (for Facebook sharing)
Comments
You need to pledge to see this update.
You need to pledge to see this update.
You need to pledge to see this update.
You need to pledge to see this update.
You need to pledge to see this update.
You need to pledge to see this update.
You need to pledge to see this update.
You need to pledge to see this update.
You need to pledge to see this update.
You need to pledge to see this update.
Home stretch!
14/03/2014 at 7:58 AM
You guys!!!
We're at over 90% raised!
There's only 48 hours left on the project, and $245 left to make the goal. At this point I'm pretty confident we'll get there, but we haven't crossed the line just yet.
This week I've started B-School. I've been putting together a profit plan, finding out who my ideal customer is, and learning why I should charge what I'm worth, without competing on price. It's been eye-opening, and has made me very glad I haven't published any services or prices yet (I've been waiting to do these activities first).
But that doesn't change the fact that the professional services offered on this campaign are well below what I'll be charging later on. If you, or anyone you know, wants help with their crowdfunding project, now is the time to get it. I won't be offering these prices again!
Not to mention those cookies. I've made a few batches in the last four weeks and they appear to be pretty popular. After this project closes, I'll be sending out a survey to find out how you like them: soft and chewy, crisp, or hard dunkers. I'm dedicated to ensuring you get a batch of deliciousness baked to your own personal perfection.
I'll be sending out another couple of updates before we close, so we're not at panic stations just yet.
Thanks so much for the help you've given me so far: you're totally amazing!
Kat
One Week. Eek!
09/03/2014 at 5:10 PM
Hello fantastic people,
Today marks two things: it's the end of my first week being self-employed, and there's only one week left of this campaign!
My first week has been amazing. I've bought on my first paying client, started really setting up my service levels and products, made some amazing contacts and, for the first time in a long time, I'm really, genuinely happy.
Which is good, because everyone knows that happy bakers make the best cookies, and so far I have 17 boxes to bake!
Please keep sharing this campaign. As we're still $790 away from the goal, here's a little incentive:
I've added a new reward!! For $15, you can get one of my famous peppermint plants. I've been "breeding" my peppermint plant for years, and this year I've been particularly good at it. Not all of them are this size, but they all have the potential to get there. These plants are 100% pesicide free and organic.
This stuff makes the best peppermint tea in the world. Peppermint tea is excellent after meals to aid digestion and sleep.  These plants have high essential oil levels, meaning you just have to brush your hand past it for a burst of pepperminty freshness in the air. Believe me, your new peppermint plant is going to put the store-bought teas to shame!
If you want a plant, you can come back and claim this reward level as well. The first current-backer to pledge gets the one shown in the photo. It's the healthiest one I've got and getting bigger every day. The others are much smaller at the moment.
Thanks again for all your love and support.
Kat
10 days - the countdown is on!
06/03/2014 at 4:36 PM
Hi awesome people!
Today marks the 10 day countdown. This is when I'm supposed to get really nervous because my project hasn't funded yet and time is running out fast.
For the sake of my fingernails, I need you all to start pimping this thing to your friends and family, but I want you to be a little strategic about it.
While I realise this is an incredibly personal project, I DO have some great crowdfunding-related rewards, and I CAN help your friends and family fulfill their dreams and passions as well.
So I've developed a series of 8 images to help promote them to people in particular industries, like these ones:
If you're interested in seeing them all, they're now at the bottom of my PledgeMe page.
If you have a friend or a family member involved in:
A band trying to finance a tour or album
A community group trying to get a project of the ground
A theatre group trying to finance their next season
Filmmaking
Inventing cool things
Any kind of fundraising, really
Then one of these images will speak to them.
So what do I want you to do?
Copy and paste this link on that person's Facebook page: http://www.pledgeme.co.nz/projects/1838&1 
Scroll through the arrows below the link until you find an image that is right for them.
Post it on their page with a message saying why you think they should talk to me.
If everyone backing this project could get one person to back at the $10 level, it would put me past $2000, and bring me nearly 15% closer to the goal!
Hopefully Facebook will make it easy for you and import the images. If it doesn't, make sure you have the little '&1' at the end of the link. Sometimes changing that number to 2 or 3 helps. If all else fails, I have been slowly loading some onto the Multitude Facebook page, and you can always share from there.
Thanks for any sharing you can do. You've already been wonderful to me, now let's see if I can help your friends and family in return!
Kat
Two-thirds down
01/03/2014 at 6:58 PM
Wow!
Two thirds of the way there in under 2 weeks! I went out for a walk, and when I got back we were at 66%!
I don't think I've mentioned it before - you guys are AWESOME!
This week has been a huge one.
The government approved the regulations allowing for equity crowdfunding to begin in New Zealand from April 1. This is going to mean huge changes for the way small and medium businesses can raise funds for expansion.
One of the first equity crowdfunding sites, Fundakiwi, launched their "virtual crowdfunding" competition. One of the prizes the winner will receive is coaching and support from yours truly.
I pranked the office with cookies and... most of them didn't notice. That's OK, some did and at least they're not sitting at home tempting me anymore!
I said goodbye to my second-home for the last four years and the amazing people who have had to put up with me for 40 hours a week.
I said hello to my first day of being self-employed.
Next week looks to be just as amazing, but in a completely new way.
Thank you for being part of the journey.
Kat
50%!!
24/02/2014 at 9:07 PM
We're half way there!
A few days ago I was watching this video by Natalie Sisson. She's another B-School grad, and a Kiwi who travels the world running a business that shows people how to travel the world and run a business (meta, right?). While I'm not sure I'd recommend her tips (a few of her figures around fees are dead wrong), the video does a really great job at describing the crowdfunding process, which is:
A BIG mountain of money at the start... followed by a slow trickle until the end when BOOM! Everyone decides to really get on board and make it happen.
It made me laugh because this is exactly how I was feeling at the time. Like we'd stalled and I was out of friends to ask.
The good news: this project is doing better than most on their 8th day. And we still have 20 days to go.
There is no bad news. I have total faith this is going to work. It's all downhill from here.
On B-school, I've now completed the entire 'Follow Through Formula' series, and I've got myself an accountability partner. She's going to be invaluable in ensuring I actually get stuff done by doing what my boss would normally do and giving me that "I am not impressed" stare we all fear so much. It's already working. Tonight I told her I was going to do a job I've been putting off all weekend, and it's getting done... right after I finish this update.
Which I'm going to do now.
Thanks again!
Kat
You need to pledge to see this update.
I'm enrolled!!
20/02/2014 at 6:11 PM
To my amazing, beautiful, talented and very awesome pledgers,
This morning the enrollments opened for B-school. I put down my (almost NZ$700) deposit and enrolled.
When I decided to leave my current job in October last year, I gave myself 4 months to work my ass off and get my head around this industry. When I officially handed in my resignation in December, I had the ultimate motivation to make this thing work.
And that's why I've put my money where my mouth is and enrolled. Because it is the ultimate motivation.
What you need to know as backers is that the biggest investor in my education is me. 
$2500 is what I'm asking for. After PledgeMe fees and reward costs are taken into account, you will be contributing around $2000 to my success.
I'm paying in 4 installments of NZ$670. For those smarty-pants who are good with maths, you'll recognise that this is actually more than I'm asking for (it's $2680). Essentially, I'm paying 25% of my fee. You would have to buy TWO of my top reward to be putting more into this than I am. That's fair to you. And it's fair that you know that.
I'm also making sure your investment in me really counts. Soon after Marie announced B-School, I noticed a lot of the other bloggers I follow were also announcing it. Turns out there's a pretty amazing affiliate program associated with the course, and for me that meant an amazing array of free stuff to choose from!
I really shopped around, and in the end, I went with this amazing offer from Laura Roeder and Denise Duffield-Thomas. Why? Well, it made sense to me that I make your investment in me stretch as far as possible. This offer gave me even more education (valued at over NZ$3500) absolutely free.
Laura is a co-creator of B-School, and specialises in how to make a name for yourself online (she calls it "Creating Fame"). The Kiwi in me cringes at this thought, but equally, there is a chance to make myself a global expert in this field right now. This is one way to take that opportunity with two hands and run with it. This is how I start to make the REALLY big dreams come true.
Denise also added her "Money Bootcamp" to the pot, which she describes as "the fun and practical, non-woo woo money course designed for female entrepreneurs". As someone who's one week away from leaving her steady job for the unknown, this definitely spoke to me. 
Together, this offer was the strongest one for my aspirations, and ensured that your investment will result in over NZ$6000 worth of education.
That is an incredible thing to invest in, and I thank you from the bottom of my heart.
Aroha nui,
Kat
You need to pledge to see this update.
Lewis Bostock
16/03/2014 at 11:53am
Kim Hampstead
16/03/2014 at 10:08am
Clive Fernandes
16/03/2014 at 12:15am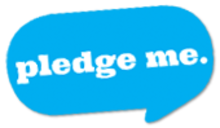 Anonymous pledger
16/03/2014 at 12:14am

Robert Mayo, QSM
15/03/2014 at 12:29pm
Jess Etheridge
15/03/2014 at 12:24pm
Susanne Lorenz
15/03/2014 at 11:59am

Sam Elton-Walters
15/03/2014 at 10:37am
La Dày-Shaun
14/03/2014 at 5:09pm

Rob Kidd
14/03/2014 at 9:17am

Rebecca
14/03/2014 at 6:13am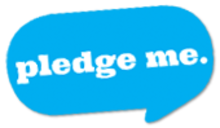 Anonymous pledger
13/03/2014 at 2:06pm

Kelly Zame
12/03/2014 at 3:37pm

Marie McNaull
12/03/2014 at 10:53am

Jocelyn Zame
11/03/2014 at 9:24am

Jocelyn Zame
11/03/2014 at 9:21am
Michael Jenkins
10/03/2014 at 9:24pm

Sarah
10/03/2014 at 6:51pm
Clive Fernandes
09/03/2014 at 8:56pm
Nikki Legarth
09/03/2014 at 8:44pm

Fleur Douglas
09/03/2014 at 6:54pm
Dee Morgan
07/03/2014 at 9:46am

Blair Harrison
04/03/2014 at 10:53pm

michelle
01/03/2014 at 4:09pm
Clive Fernandes
01/03/2014 at 1:47pm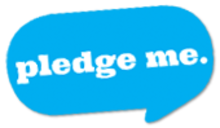 Anonymous pledger
27/02/2014 at 8:06pm
Caine Osborne
27/02/2014 at 1:10am
Meg Appleby
26/02/2014 at 8:08pm

Simon
26/02/2014 at 8:29am
Scott McGrath
24/02/2014 at 4:32pm
Followers of Me and Marie