The Wool Revolution – powered by Liz Mitchell
NZ $36,044 pledged
---
129 people pledged
---
Closed
---
NZ $35,000 minimum target
---
This campaign was successful and closed on 27/11/2023 at 9:00 PM.
Make a Pledge
The Wool Revolution – Powered By Liz Mitchell
Project 2023-09-30 09:42:20 +1300
What's going on with wool?
New Zealand's economy was founded on our strong wool. Between 1850 and 1997, we were regularly exporting more than 200,000 tonnes of strong wool each year to destinations around the world.
But since 1990, the value of strong wool has fallen drastically for our sheep farmers. Various industries began favouring synthetic fibres instead. Wool production has fallen by half.
We're now in the position where it costs more to shear a sheep than the wool is worth to sell to the global market.
Shearing sheep is now a loss-making exercise that creates a waste product.
It's no longer an employment and economic driver - it's a headache!
In 1982, there were 22 sheep for every human member of New Zealand's population. By 2020, that had fallen to just 5.
That impacts more than just farmers. It means we no longer have the support industries that surround a strong wool industry - no spinners, weavers, and very few scouring companies. 
And the art of shearing? All but gone.

It's not right
Wool has slipped out of our consciousness, just as the number of sheep grazing on farms beside our highways have dwindled.
But wool is a natural, living fibre. It's antimicrobial, warm, breathable, long-lasting, biodegradable, and beautiful.
We've created an absolute disaster for our planet - the fashion industry is conflicted and a huge contributor to global problems of pollution and waste.
Synthetic fibres come from oil, and every time we wash our synthetic fabrics, we are adding microplastics to our environment. Blankets shed microplastics on your skin, just like synthetic carpets do. When we throw synthetic products away, it will take hundreds - perhaps thousands - of years to break down.
But one answer to this problem lies in the humble sheep, and the wool we shear off it to ensure its comfort in the warmer months. 
I want you to fall in love with this magical material like I did.
Back in lockdown...
Because wool isn't worth much, a few farmers were generous enough to give me some beautiful wool to experiment with.
Over lockdown - just like everyone else - I took up a new hobby. Felting wool.
And I fell in love with the way this fluffy material could be absolutely transformed with a little soap and water. It's like alchemy!
I joined a felting group and began learning more from my fellow felters, I was absolutely amazed at the things people could make from wool. The creative potential of strong wool is endless.
I've realised we need to think differently. There's an opportunity here to support the value chain, and build community at the same time.
We need to change our blinkered thinking, and add value to wool using a design-led approach.
Textile Hub at Corban Estate Arts Centre
I've been offered the opportunity to create a Wool and Natural Fibres Textile Hub (the Textile Hub) at Corban Estate Art Centre (CEAC) in Henderson, West Auckland.
We have also secured both a wet felting machine and a dry felting machine to install and work with there.
I want to create a space where you can come to work with raw wool fleece. Here, I'm going to show and teach people more about the creative potential of this living fibre.
The Hub will allow us to build a community of creative wool designers and makers who can share their skills with masterclasses and educational programmes supporting CEAC community programmes.
Corban Estate Arts Centre is widely recognised as one of Aotearoa's largest thriving Arts Centres. It nurtures and supports the local community through art and creativity.
I envisage the Textile Hub to be a flexible workspace that can offer night classes and weekend workshops to people just like you.
This space is for everyone: the curious, the innovators, and the brave who are willing to help us create meaningful change.
Finally, I will use the Textile Hub to continue to develop a range of innovative, beautiful products that sustainably enhance our lives using New Zealand wool.
The exhibition
We are kicking off our tenure at Corban Estate Art Centre with a six-week exhibition called This Raw Material. It will run from Friday October 27 through to Saturday December 9, 2023.
Entry is free, and we hope to educate architects, interior designers, and you - the consumer - about the benefits of using wool in homes.
When you visit the exhibition, you'll find interactive displays, demonstrations, and informational materials. We think learning about the value of wool is the first step to driving demand and promoting a positive perception of the wool industry.
The Liz Mitchell Home range is created with strong wool. The collection has a powerful beauty, resonates with New Zealand's landscape, and is made of 100% natural wool fibre. 
Following the exhibition, we will open up the Textile Hub in a new space at CEAC, where I plan to keep developing products and sharing this passion with anyone who will listen!
Why we're crowdfunding
We've secured a space, and the exhibition is locked in. But we need your help to create educational materials, promote it, and help transform our new space into the Textile Hub from early 2024.
The timeline
27 October 2023 - Exhibition launches
26 November 2023 - PledgeMe campaign closes
9 December 2023 - Exhibition closes
10 December 2023 to 21 January 2024 - Textile Hub installed and Christmas break
22 January 2024 - Textile Hub opens, reward fulfillment begins
Rewards
Our biggest goal here is to make you fall in love with wool too. So all our rewards are designed to get you playing with, learning about, and enjoying wool in your home.
Joining the Wool Revolution - Powered by Liz Mitchell
We're serious about this. Our sheep farmers really do need our help to turn around the fortunes of wool. We want you to add your support. We'd love to show our farmers (and leaders, and the industry) how many people are onboard with us. 
As well as getting regular updates on how the Wool Revolution is progressing, we also want to proudly display the names of our supporters on our website. We'll ask you for the name you would like displayed, and you can opt-out of this if you'd prefer.
Felting Kits
I want you to fall in love with wool like I did, so we have come up with three felting kit options which will be sent to you to try.
Sherry the sheep - a small toy you can make to remind yourself you're part of the wool revolution!
Felted soap - a lasting option to clean yourself without the microplastics. Wonderfully exfoliating.
Reusable wrapping sets - ditch the wrapping paper and give your next gift wrapped in a 100% sustainable and reusable felted wrapping set. We'll supply enough materials for two wrapping sets.
Each kit will come with an online video showing you how to create your masterpiece. Includes domestic postage within New Zealand to urban addresses. Please add $5 for rural addresses or $15 for international.
Workshops
We're offering three group workshops. Come join us in the Textile Hub in Henderson and learn with Liz and her felting masters. Each workshop will be offered once per month from February to July 2024, and you will be given a choice of dates.
Flowers and corsages - whether you want a bunch of flowers that will never fade, or a corsage to add that stylish flair to your outfit, Liz can show you how to turn wool into flowers with wet felting.
Jewellery - make your own necklace or bracelet using natural felted fibre.
Make Your Pet - bring along a photo of your pet, and learn how to make a tiny felted version. If your pet has passed, Liz can show you how to make a felt urn in their likeness for their cremains.
Visit a sheep station with Liz
Join Liz for a day on a sheep station or with sheep industry folks. Pat a sheep, have a nice morning tea or lunch, and learn more about the wool industry. Pledge valid for one ticket. Does not include transport or accommodation. Please bring suitable shoes and clothing.
Visits will be arranged in February/March 2024, working with the sheep peeps to ensure we fit in with their schedules.
Auckland (Cornwall Park) - did you know we have a working farm in the heart of Tāmaki Makaurau? Come with Liz and meet the Gotland and Perendale flock. Includes lunch.
Auckland (Silverdale) - Sandra Owen is a wool educator. Her flock is Romney and Polwarths. Sandra cards wool and will have different fleeces to talk about. Includes morning tea.

Auckland (Kaukapakapa) - Sharon Dooney is a small wool scourer and carder with a large carding machine in her barn. She works with small quantities of fleece, many different breeds, and sells carded wool slivers and wool batts. She is also a keen weaver, spinner, and knitter. Includes lunch.
Waikato (Waitomo) - Janette Osborne has developed Briar Patch knitting yarn with her flock. Their farm is set in a stunning landscape with limestone caves on their property. Morning tea provided.
Wairarapa - Lisa Portas is a director of Palliser Ridge, a large sheep station that is producing its own wool woven blankets and scarves. Liz is collaborating with Palliser Ridge to develop luxury loungewear using Palliser Ridge fabric. Lunch provided.
Otago (Middlemarch) - Charlotte and Stephen Dykes run a sheep station of over 1,000 hectares, with Romney and Suffolk sheep. Explore the farm. Morning tea provided.
Liz Mitchell Garments and Homeware
Want to get your hands on a Liz Mitchell garment or curated homeware piece?
Grey Tote Bag - a bespoke grey tote bag created to hold just the right amount of essential items for a weekend getaway. Designed for use by anyone, these bags are suprisingly roomy. Created using New Zealand felted wool from InterWeave, and crafted in Grey Lynn.
Felted Bags -  Individually handmade and unique. There are 10 bags in total  available and they can be made to order.

Felted Lampshades - Wool's wonderful fire retardant properties and the beauty of wool fibre are illuminated for all to see.  Wet-felted NZ strong wool lampshades created by Liz and her team, with low wattage light fitting. Pendant style lamp shade  aprox 45 cm long and 35cm in diameter, with 3m cord length. 
The Living Fleece - this looks like a 'normal' sheepskin rug, but the sheep is still alive, happily frolicking with its friends. The base of the fleece is felted wool, and the locks are from Gotland Sheep. It looks and feels beautiful.
Needle-felted wall hanging - this is a bespoke art piece created by Liz for your home. Liz will customise your reward for you, up to a size of 60cm x 90cm.
Limited edition sheep portrait signed by artist Anne Noble, ONZM

Artist Anne Noble ONZM has created a series of sheep portraits that she has gifted to Liz Mitchell in support of her Wool Revolution PledgeMe campaign.
Renowned for her work that examines our relationship to the natural world, Anne Noble's portraits of sheep reveal them as intelligent (not stupid), perceptive beings that are in tune with each other and their environment.  We are invited to wonder if the qualities of their wool might speak, too, for their qualities as living creatures. Each portrait is limited to an edition of three prints, and these are only available as rewards through the PledgeMe campaign. All proceeds from the sale of these works will go to support Liz's vision to transform our attitude to wool and its extraordinary qualities.
Anne Noble / The Sheep Portraits. Each print is signed by the artist and limited to an edition of three. Dimensions: 750mm X 500mm.  Media:  Archival Inkjet prints on 310gsm Canson Baryta paper.
Bespoke outfit - This reward offers two pieces of clothing made from wool and natural fibres, tailored for you by Liz. You'll get an in-person consultation, and work with Liz to create two pieces of clothing so special your grandkids will be fighting over them when you're gone.
Who is involved in the Wool Revolution?
Liz Mitchell MNZM
Lead designer and founder Liz Mitchell MNZM, is an internationally respected fashion designer. She has worked in theatre and television, and has run a successful bespoke tailoring business for more than 30 years. Her eye for design and her passion for using materials that are beautiful and sustainable has drawn her to developing a range of New Zealand strong wool products for everyday life. Liz is the venture spokesperson, focusing on product design, research & development, and building networks of like-minded wool enthusiasts.
Gerry Glover
Gerry Glover is the team's business advisor. A highly motivated and determined strategy and growth manager, Gerry has over 25 years of experience in business and change management, business development, and programme implementation. Her background in the dairy sector and then the start-up ecosystem has given Gerry unique skills that will help drive our venture forward. Her capability with strategic planning, negotiations, business development, and communications will enable Liz Mitchell Home to develop at scale.
Sonia Yoshioka Braid
Sonia Yoshioka Braid is a writer and communications expert with a flair for strategic thinking, and the ability to pull together strands of an idea into a workable unit. She has over 20 years of experience supporting businesses, storytelling, and creating and implementing strategies to help organisations grow. Her administration expertise and ability to see what needs doing and finding ways to do it means she covers operational and systems implementation, as well as communications, PR and marketing.
Contact us
Comments
WOW! Thank you. And what happens with any extra funds 🐑
27/11/2023 at 10:28 AM
WOW! Thank you so much everyone! We're delighted to announce that we have HIT OUR TARGET! Not only that – but we have EXCEEDED OUR TARGET!
This is fantastic! When we started this PledgeMe campaign, we knew that being able to get the Wool and Natural Fibres Textile Hub (The Hub) up and running was such an essential part of building up The Wool Revolution – Powered by Liz Mitchell. People want to come and play with wool. They want to research its woolly goodness. They want to find out what they can create – and The Hub is the perfect place to do this.
The extra funds will go towards several different things, including setting up efficient booking systems, and communicating with all of the different groups who have registered their interest in using The Hub. We will also need to pay for staff to help train and work with everyone coming in the doors.

Liz, Gerry & Sonia
You need to pledge to see this update.
Pledge for the Planet – and get great rewards
24/11/2023 at 6:19 PM
WE ONLY HAVE THREE DAYS TO GO!
We're on our final countdown to reach our PledgeMe goal of $35,000. So far we have reached $29,130 thanks to 70 generous pledgers. Can you help us reach our goal?
The Wool Revolution – Powered by Liz Mitchell is really gaining momentum. Earlier this week we hosted an event for architects, interior designers, and the film industry at Corban Estate Arts Centre to show them just what we've been up to, and what is possible using New Zealand wool. We had some great feedback about our work, and there are a few people now eyeing up our lightshades and living fleeces – all of which can be pledged for.
We have also set up the machines into the Wool and Natural Fibres Textile Hub at Corban Estate. We're just working our way through the machine and materials testing phase so we can operate the machinery safely and begin the next phase of development. This is why the PledgeMe campaign is so important. We need to get our Textile Hub up and running so we can share it and get more people working on sustainable projects. We also need to create educational materials that help people understand the sustainable magic of wool.
We would love you to pledge for the planet – and get great rewards!
If you haven't had a good look through our PledgeMe rewards, here's a brief overview:
For five dollars, you can join the Wool Revolution, and we'll keep you updated on what's happening. Every little bit helps, and we want as many people on board as we can. This is a movement that is gaining momentum every day, and we love the wonderful wool people we have met so far on this journey.
For $20 you can get a felting kit of Sherry the Sheep, and we'll show you how to make it, or for $40 you can learn how to make felted soap. For a pledge of $60 you will receive a felting kit for reusable gift wrapping – perfect for the upcoming giving season.
From there, we have in-person felting workshops, where you can felt your own pet for $120. That's just one of four felting workshops on offer, including jewellery, flowers, and creating your own felted flock. Dip your toe in the world of felting – you'll be hooked!
Did you know we have a working sheep station right in the heart of Auckland? Liz will take you on a guided tour of Cornwall Park, followed by lunch at Cornwall Park Café in 2024. We have similar options for Silverdale, Waikato, Wairarapa, and Middlemarch. Or you can visit Jumbuck Carding with Liz, and see how wool goes from raw material to beautiful yarns. Grab a group of friends and make a special day of it. Talk to the farmers who grow this beautiful wool and see where the sheep live.
We are also offering tote bags, felted bags, and our Living Fleece – all of which can be made to order, and delivered in time for Christmas. Liz's lightshades, needle-felted wall hangings, and bespoke fashion are also available to pledge for. If you were planning on purchasing something from Liz already, make a pledge! We can work with you on what you need, and when you need it.
If you're not into buying things, you – or your organisation – could name the machines. We have a wet felting machine and a needle-felting machine that need names and can be identified in future communications. We reserve the right to veto offensive names, but otherwise it's up to you!
A highlight of our PledgeMe campaign are Anne Noble's limited edition sheep prints. Gifted by Anne to Liz in support of the PledgeMe campaign, each portrait is limited to an edition of three prints, and these are ONLY available as rewards through the PledgeMe campaign. If you have a sheep enthusiast in your life, these beautiful portraits are the perfect gift.
We are so excited with the feedback we've received so far, and we would love to share this with more people. Please pledge today and share it with your friends and family. We would love everyone to join The Wool Revolution – Powered by Liz Mitchell and help bring New Zealand wool back into our daily lives!
Liz, Gerry, and Sonia
It feels like the whole world is shifting!
03/11/2023 at 1:38 PM
Truly, I cannot quite believe this. It feels like the whole world is shifting. The radical generosity of people, and finding out so many people want to support The Wool Revolution - Powered by Liz Mitchell, is truly powerful. It's everything from people pledging (and getting us over the halfway mark already!), through to artist Anne Noble gifting us her beautiful animal portraits to support our campaign. Building this community feels like its time has come - that the worlds are aligning and we're finally listening to nature.
We want to build this community because I believe we all need The Wool Revolution right now. We need to have wool back in our everyday lives! 
We want to provide you with rewards that showcase the enormous potential of New Zealand's strong wool. If you haven't pledged yet, please head to our campaign and make a pledge. And if you have - thank you. We have one more request - could you please share this campaign with other wool lovers, and the wool-curious, in your life? Every little bit counts.
We launched our exhibition This Raw Material, on Friday 27 October at Corban Estate Arts Centre (CEAC). It was a fantastic occasion. There was a beautiful blessing and the CEAG team are so excited and supportive of what we're trying to do. It's a fantastic partnership.  
We have our 'Artist talk and tour with Liz' on Saturday, 4 November from 10-11am at The Homestead Galleries at Corban Estate Art Centre, 2 Mt Lebanon Lane, Henderson, Auckland. We'd love to see you there! https://ceac.org.nz/events/gallery-activity/tour-of-this-raw-material
The Wool Revolution - Powered by Liz Mitchell was also selected as a 2023 Coralus Venture, as one of seven women-led companies to receive funding. There is such a special mix of women in the venture group - including three wāhine-led businesses who are teaching me so much about storytelling and indigenous knowledge. I'm so excited for the future.
In the Media
We've had some amazing coverage of our campaign including:
95bfm interviewed liz about the Homestead exhibition, This Raw Material, here. 

The Late News covered the exhibition here from 11:42 on the programme.
We'll also be on Kathryn Ryan on RNZ later in November - and we'll keep you posted when that is on. 
Demystify the PledgeMe process
If this is your first time pledging, here's a guide on how to get your pledge through (as well as a gif to show you how it works). 
https://guide.pledgeme.co.nz/howtopledge 
Thank you again for all of your support. It really means the world!
Liz, Gerry, and Sonia

katharina
24/11/2023 at 11:50am
"I'd love to order 5 of the felting kits for xmas gifts for my nephews and for my mom who is a teacher. Happy to pick them up from you!"

Erin O'Neill
23/11/2023 at 2:27pm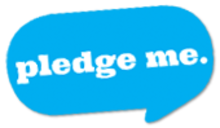 Anonymous pledger
23/11/2023 at 10:18am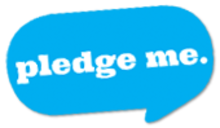 Anonymous pledger
22/11/2023 at 7:01pm

ella
22/11/2023 at 3:38pm

Katriona Main
22/11/2023 at 7:11am
Margaret Slater
21/11/2023 at 6:39pm
"Well done Liz "

Sue Ross
21/11/2023 at 4:35pm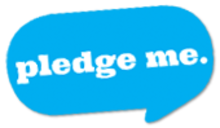 Anonymous pledger
21/11/2023 at 3:06pm

Tim Melville
21/11/2023 at 2:42pm
"Good luck Liz! XXX"

Digby Pritchard
21/11/2023 at 11:40am

Gretchen Foster
21/11/2023 at 10:02am
"A wonderful initiative to share the joy of wool - thank you Liz!"

Fahim Hussain
21/11/2023 at 9:36am
"On behalf of Whitecliffe Education Limited (Feroz Ali)"

Fiona
21/11/2023 at 7:55am

Abby Thompson
20/11/2023 at 5:19pm

Abby Thompson
20/11/2023 at 5:16pm
"Great work!"

Lucy Senior
20/11/2023 at 3:33pm
"Respect. Hope I get to tour the farm with you! "

Christine Roxburgh
20/11/2023 at 1:03pm
"Wonderful initiative for such a great product! "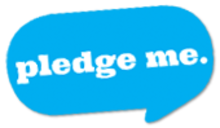 Anonymous pledger
19/11/2023 at 5:17pm

Rachel Smalley
17/11/2023 at 11:39am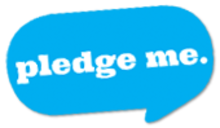 Anonymous pledger
16/11/2023 at 9:46pm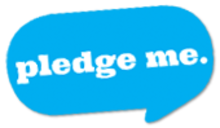 Anonymous pledger
15/11/2023 at 8:12pm

Richard Orjis
15/11/2023 at 4:37pm
"Wonderful initiative, Good luck Liz! "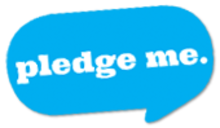 Anonymous pledger
15/11/2023 at 9:30am

Rebecca
14/11/2023 at 6:47pm

Pramod Kumar
14/11/2023 at 1:31pm
"Great job"

Louise Townsend
14/11/2023 at 12:53pm

Siana
14/11/2023 at 11:35am
"Good luck :) "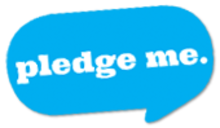 Anonymous pledger
14/11/2023 at 11:03am

Stephanie Steele
14/11/2023 at 10:38am
"brilliant plan"
Followers of The Wool Revolution – powered by Liz Mitchell