Water Us - We sell toilet paper to buy drinking fountains for your parks and playgrounds
NZ $34,135 pledged
---
484 people pledged
---
Closed
---
NZ $30,000 minimum target
---
This campaign was successful and closed on 21/03/2021 at 8:00 PM.
Make a Pledge
Water Us - We Sell Toilet Paper To Buy Drinking Fountains For Your Parks And Playgrounds
Project 2021-01-05 10:37:23 +1300
Note from PledgeMe
This campaign has closed, meaning no more pledges can be made on it. If you'd like to order some of their toilet paper, please contact them on [email protected].
Water Us is a social enterprise founded by 10 year old Lilah McDonald to address the lack of public drinking fountains in our cities and communities.  Purchasing tree free, toilet paper from Water Us will not only feel good but also do good as well, with at least 50% of  profits going to purchase drinking fountains and bottle refill stations for our parks and playgrounds.
What problem will Water Us solve?
Did you know that Auckland only has drinking fountains in 5% of its parks?  Lilah did not know this until she returned from an overseas trip (pre-Covid of course) where she had seen amazing drinking fountains in all the cities she visited - and wondered why she hadn't seen any around her home town.  She did some research on her return and realised that Auckland lags significantly behind other major Australasian cities, with only one third of the drinking fountains per person that Melbourne has, for example.  While Lilah couldn't find the same kind of statistics for other NZ cities and towns, anecdotally the same issue exists throughout New Zealand.
She resolved to do something about this and founded The Public Water Project, an initiative seeking corporate sponsors to fund the purchase of drinking fountains that would then be donated to local boards and councils and installed for public use.
During lockdown last year, Lilah realised that she would need to look for a source of funding that was not dependent on corporate generosity and decided to find a product that she could sell, that was good for the environment and which was needed by consumers on a regular basis - so that she could create a regular income stream from which to donate profits to her Project.
And so Water Us was born. 
What can I do to support?
Lilah has sourced an amazing tree free toilet paper, made from fast regenerating crops of bamboo, manufactured in a totally chlorine free process and without inks, dyes or fragrances.  She's packaging this toilet paper in gorgeously designed, hygienic paper wraps and boxing them in recycled cardboard boxes of 24 or 48 units, sealed with paper tape to ensure that everything is recyclable.
Well known contemporary artist, Reuben Paterson, has jumped on board, designing the limited edition launch range for Water Us - so you can bring beauty and art into your bathrooms and toilets around New Zealand.  Lilah was so excited and grateful for Reuben's support, as he shares the same philosophy as her - believing that it is up to us to protect our oceans and lands from plastic waste.  You may not be able to afford Reuben's artwork to hang on your walls, but now is your opportunity to display his designs in your home while supporting a worthy cause and pre-purchasing Water Us toilet paper through this campaign.
The picture below shows a prototype/mock-up of what the toilet paper will look like when it is produced.  The final product may vary from this picture because of the paper used or the printing process.
What happens to the funds from my pledge?
The funds from this Pledge Me campaign are going to be used to fund the first bulk production run for Water Us.  Fifty percent of all the profits generated by Water Us will be donated to a charitable foundation currently being established, called The Public Water Project Foundation.  The other 50% of profits will be used to continue to fund more production runs of Water Us toilet paper, so the company can continue to sell toilet paper and generate more profits to donate.  Lilah  hopes to be able to donate enough funds from this first campaign to The Public Water Project Foundation to purchase its first fountain for the community.
Who is behind Water Us?
Water Us is the brainchild of 10 year old schoolgirl, Lilah McDonald.  Lilah lives in a beachside suburb in Auckland and loves spending time in or near the ocean, playing with her rescue cat, Aurora, painting and inventing, and addressing environmental and social issues.
"I feel a very strong connection with the ocean and I think that something needs to be done about the amount of plastic that enters it every day," says Lilah of her motivation to create Water Us.
Behind every great kid is a mother, and Lilah's "Girl Friday" is her mum, Kate O'Leary, an experienced entrepreneur, business advisor, investor and independent director.  She's launched consumer goods businesses in Australia and spent several years on the board of NZ's leading mission-led organic food company, Ceres Organics. She's there to help pack boxes, take photos for social media and provide guidance as Lilah grows her business and helps more communities.
What happens after this campaign ends?
Once Water Us has completed its first production run, Lilah will be busy shipping out your orders to you.  She will establish an online store, so that you can continue to #wipeforwater and purchase Water Us tree free toilet paper on an ongoing basis (either by subscription or not).
Lilah will also collect your feedback and use it to refine the Water Us product offering.  The company will also start the process towards becoming carbon neutral as a business, and obtaining B Corporation certification - so you can be sure that everything we do is focused on doing good, and certified by third parties.
Please #wipeforwater and support this campaign!
Comments
You need to pledge to see this update.
You need to pledge to see this update.
You need to pledge to see this update.
You need to pledge to see this update.
I did it! Thank you so much!
21/03/2021 at 8:30 PM
All I can say is "Thank you!"  
Thank you for pledging and supporting me, and for believing in my project.  I can't wait to get our first production run of Water Us toilet paper sent off to you!
I will keep you updated as we get production started.  It is likely to take a few weeks to get the toilet paper made and shipped to us in Auckland - as soon as I have a time table from our manufacturer, I will let you  know.
Thank you once again - I am so happy that we did this together!
From 
Lilah
Three days to go!
18/03/2021 at 11:37 AM
Hello!
Did you watch the America's Cup race yesterday?  It was so exciting when Team NZ won! I feel very close to the finish line as well in my Pledge Me race...just 3 and a half days to go.  
Today, my mum and I went to visit Universal Space, which is a really cool co-working office/warehouse in Auckland.  It's the first of its kind in NZ where you can have an office space, and a warehouse space, shared with other companies.  Gerry, who is the owner, took us on a tour and is really keen to help me with my mission of getting more fountains into our parks and playgrounds!


So, in 3 and a half days, I will be able to put in my first order for a container of Toilet Paper, so I can fulfil all YOUR orders!  Of course, I have to get another $2,000 in pledges first, but I know this will happen :)  
If you could please share my campaign one last time with all your friends and family, I would be so grateful!
Thank you.
From 
Lilah
How will Water Us Get Drinking Fountains into NZ Parks?
11/03/2021 at 10:40 AM
Some people have been asking me how exactly will Water Us be getting drinking fountains into NZ parks and playgrounds, so I thought this might be a good way to tell you more about it.
Water Us has been established as a limited liability company, but with a commitment to donate 50% of its net profits to buy drinking fountains.  This amount is calculated after the business has taken out its expenses like the cost of buying toilet paper, warehouse space, power and other running costs (like employees when we eventually need them).  I would like to donate more if the business can but I also want to grow the business so the amount of the donations grows each year, and I will need to put money back into the business to help grow it.
We are establishing a foundation, the Public Water Foundation, which will apply for charitable tax status so that anybody who makes a donation to the Foundation will be able to claim a tax deduction for their donation - this is important because I am still talking to other companies about sponsorship of fountains.  For example, in 4 days, Meo Air is releasing a limited edition kid's face mask that features a design called "Lilah's Dream".  This design was drawn by Maggie Lam, a talented fabric designer, who based the design on a story I wrote during lockdown last year.  Meo Air are donating the profits from the sale of the first 2000 masks to the Public Water Foundation to buy a fountain.  If you want to buy a mask, you can get one from the Meo Air website from March 15th!
Once Water Us has donated 50% of its profits to the Public Water Foundation, the Foundation will purchase a drinking fountain and donate it to the relevant local board or council for installation into the chosen park.  Parks will be chosen if a specific local need exists (eg no fountain in the suburb or there are high rates of childhood obesity) or if there have been a lot of people asking for a fountain in that park (I want to include a nominate a fountain page on my website publicwaterproject.org)
I have found a really great fountain that includes so many things that will be useful to people!  It is tall and easy to see, it has a bubbler to drink from (with a filter), a bottle refill station, a foot activated dog bowl, and is wheelchair accessible.  Plus everything is operated by touch sensor!  And it is solar illuminated so it can be seen at night.  
The reason I have chosen this fountain is not only because of the things I listed above, but because this fountain has two printable panels.  This is important to me because my goal is not just to get more drinking fountains installed, but also to get more people drinking water.  Every time a new fountain gets installed, I will run an art competition for the local schools and community to get them to design artwork to be printed on a panel - this will help raise awareness of the fountain and create community pride in it, and will encourage people to go there - as well as creating urban art for the park!
There are less expensive fountains to buy but they do not have all these features which I think are important.
I have 10 days left in my campaign and just over $6,000 still to raise so that the campaign is successful!  If I don't get to my goal of $30,000, I do not get any of the pledges nor any information, and I will have to think of another way to launch my business!
So please if you can tell your friends about my campaign and project, that would be so helpful. Maybe the place where you work could buy a box or two as well?  If 100 more pledges are received of $65 each, I will reach my goal.  I would really appreciate your help.
Thank you.
From Lilah
Can Jesse Mulligan keep up with Lilah in the playground?!
26/02/2021 at 3:26 PM
Yesterday, Lilah was asked to chat with Jesse Mulligan, of TV3's The Project, about The Public Water Project and Water Us, and her Pledge Me campaign.
They had a great conversation and afterwards, a quick play on Takapuna Beach playground - watch The Project tonight at 7 pm to find out how good Jesse is at playing with a kid!
Kate (Lilah's mum)
HALF WAY there! (Sorry for shouting, I'm excited!)
23/02/2021 at 3:00 PM
Thank you to everyone who has pledged so far - last night I reached 50% of my goal of $30,000 - there's still a long way to go but I am really happy to have got over the half way mark!
I still have 26 days left which means I need to get around $580 of pledges every day from now until the end of my campaign to reach my target, and get funded by Pledge Me.
If you have any friends or family that you can share my campaign with, I would be so grateful!  I promise that you will love the toilet paper - its super soft and strong!  And best of all, your purchase contributes to more drinking fountains for our communities.
Thank you again!
From 
Lilah x
Why is Water Us so important?
21/02/2021 at 3:27 PM
Hello!
I thought I would just write an update to tell you a bit more about why a social enterprise like Water Us is so important for NZ.
Did you know:
* Every single minute a rubbish truck load of plastic gets dumped into the oceans. And plastic is predicted to outweigh fish in the ocean by 2050!
* Plastic gets broken down in the oceans by sunlight and wave action, but it doesn't go away. Sea life cannot distinguish plastic from food.
* NZ is one of the most wasteful nations in the world per person. Plastic accounts for around 8% of our waste by weight. Because plastic is so light, it's estimated it fills 20% of our landfill space.
* Single-use plastic bottles are the most common plastic waste, suggesting the significant consumption of bottled drinks.
* Approximately 3 plastic bottles are thrown away by each Kiwi each week – or 169 bottles a year. This is equivalent  to 165 Olympic swimming pools every year!
* 65% of us wouldn't buy bottled water if tap water was readily available
* 73% of us would like there to be better availability of free tap water
* But 80% of playgrounds in the North Island don't have drinking fountains (and only 16% of playgrounds in Auckland have a drinking fountain)
You can read these statistics here.
These are some of the reasons I decided to launch Water Us.  If you have not pledged, can you please support me so we can together fix this problem?  If you have already pledged, thank you so much - and please tell your friends about my campaign so they can also help us create healthier oceans, environment and communities!
Thank you.
From Lilah x
#wipeforwater
My First Update for Water Us' Pledge Me Campaign!
19/02/2021 at 4:03 PM
Wow! What a busy 10 days it has been for me and my mum! I want to thank everyone who has pledged, whether from $5 or $600, every little bit counts and I am very grateful for your support and kind words.
Over the last ten days, my campaign has featured on Stuff online, and NZBusiness online. I also have been on Instagram with Manaaki, whose experts have also given me some great advice for building my business.  And this afternoon, I was really excited to talk with Jesse Mulligan, on his Radio New Zealand show, Afternoons with Jesse! If you missed it, you can listen to our chat here.
While I am 35% of the way there, I still have a long way to go to be able to say 'go' to the first production run for Water Us, so I would really appreciate it if you could please tell your family and friends about my campaign, in case they would like to also pledge to buy my eco-friendly toilet paper with the limited edition paper wraps by Reuben Paterson!
Thank you again,
from
Lilah x
Claire Bruford
21/03/2021 at 5:25pm
"Congratulations on reaching your goal Lilah! Charlotte x"

Robin Wall
21/03/2021 at 3:26pm

Matthew Glubb
21/03/2021 at 9:26am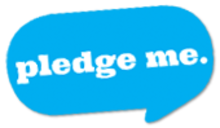 Anonymous pledger
20/03/2021 at 11:01pm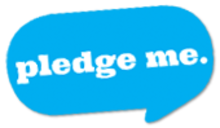 Anonymous pledger
20/03/2021 at 10:53pm

Limda
20/03/2021 at 10:39pm
"Thanks for your kind and all the hard work! Teresa's aunt. "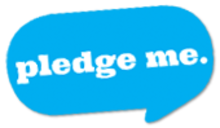 Anonymous pledger
20/03/2021 at 10:21pm
"Teresa's Auntie Gina, Go girls! Well done!"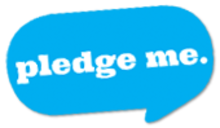 Anonymous pledger
20/03/2021 at 10:20pm
"Teresa's Auntie Gina, Go girls! Well done!"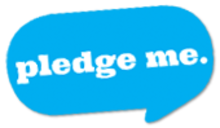 Anonymous pledger
20/03/2021 at 10:19pm
"from teresa"

Christina
20/03/2021 at 10:10pm
"Well done Teresa!"

Calvin Lu
20/03/2021 at 10:08pm
"Teresa's Uncle "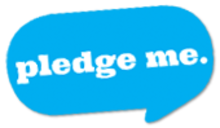 Anonymous pledger
20/03/2021 at 9:40pm
"Hi Lilah, Teresa here, hope you success! We all support you. "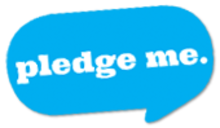 Anonymous pledger
20/03/2021 at 9:33pm
Scarlett Wood
20/03/2021 at 9:31pm

k. du pont
20/03/2021 at 6:19pm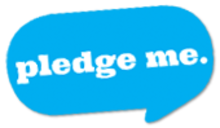 Anonymous pledger
20/03/2021 at 4:23pm
Janna Russo
20/03/2021 at 9:37am
"Kia kaha! I wish for all tamariki and whānau to have access to clean life supporting water. I feel privileged to be part of this phenomenal project. All the best. Janna, Duncan, Ramon, Te Koha, Dublin, Kiri, Buddy, Sonny and Richard! "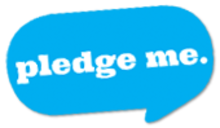 Anonymous pledger
20/03/2021 at 9:09am
"Looking forward to using one of your amazing drinking fountains. Well done "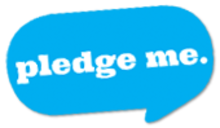 Anonymous pledger
19/03/2021 at 4:33pm
"Well done Lillah. Great cause."

Naomi Bradshaw
19/03/2021 at 3:39pm
"You're a superstar Lilah! Thank you for your caring nature "

Stuart Chrisp
19/03/2021 at 2:51pm
"Go Lilah Go!!"

Andrew Harmos
19/03/2021 at 2:08pm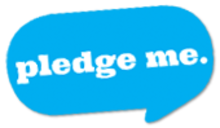 Anonymous pledger
19/03/2021 at 1:48pm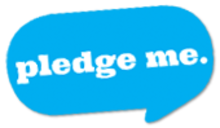 Anonymous pledger
19/03/2021 at 1:07pm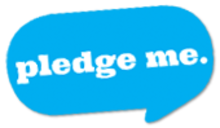 Anonymous pledger
19/03/2021 at 11:34am

Jemma Hardwick-Smith
19/03/2021 at 11:21am

Anna Burt
19/03/2021 at 9:15am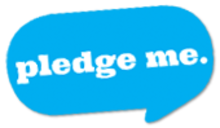 Anonymous pledger
19/03/2021 at 9:02am

James Denton
19/03/2021 at 8:55am
"Lilah is a legend!"
Anya Kerby
19/03/2021 at 7:57am
Followers of Water Us - We sell toilet paper to buy drinking fountains for your parks and playgrounds