Thanks for pledging! - Share this with your friends
Thank you for your pledge! We'll be in touch once the campaign meets its goal, and again when it closes, so you know we'll be charging your card.
PledgeMe.Project
Event,
---
I want to embed this project somewhere
---
NZ $3,115 pledged
---
68 people pledged
---
Closed
---
NZ $2,000 minimum target
---
Pledges will only be confirmed if the target is reached by: 17/10/2014 at 6:00 PM (NZDT)
Make a Pledge
---
Omg Tech! Tech Rangers
Project 2014-09-06 09:29:31 +1200
****SORRY BOYS - All the boys tickets are sold out - Thanks to all those keen kids we have sold out of places for boys on this one!  Unfortunately we can only fit so many future inovators in! But if you want to be kept informed of the next event, which is going to be really soon, please like us on facebook or send your name to [email protected].  That goes for anyone else keen to be informed on the ongoing fun we have in store****
Kids get technology. Kids love to explore and play and invent and innovate. It is just part of being a kid, being curious and not knowing any boundaries to imagination.
We live in a world now where technology is everywhere, and it is poised to enable us to make all those crazy dreams of hover boards, spray on shoes, robots and wearable technology all come true, finally!
However, the really really big ideas that will shape the future are in the heads of our kids... and the technology that will enable them to make these dreams reality is still inaccessible to most. We at OMG Tech! are all about enabling kids to get access to that future technology today.
Robots, nanobots, biotech, wearable tech, rockets, programming, mind control! OK perhaps not the mind control.
We are launching our OMG Tech! initiative on October 18 with a day of technology for kids to explore. We are inviting a bunch of kids from schools around Auckland who don't have the means to access computers, 3D printers, robotics kits and the people to facilitate this.
Tech Rangers
18 October 2014, 10am - 3pm @ GridAKL, Wynyard Quarter, Auckland
40 kids will have a day of workshops and labs, making zombie robots, prototyping things and making them with 3D printers, learning to code, playing with science! It will be a hugely fun day with some inspiring people showing kids how to make mad mad inventions, and hopefully light a few sparks that burn on to create our next generation of future innovators.
For the kids we are inviting we will be putting on transport to and from the day, morning tea and lunch, and all the equipment, materials and people to make the day magic and memorable. TV and the papers will be there too, so we will be putting a few things on show that day too. It is going to be cool!
It will cost us around $2,000 to fund the day so the kids don't need to. Food travel everything. It is important that there are no barriers for any kid who wants to come along. If this day is a success we will be rolling it out to more locations and more kids.
As a supporter, you can sponsor a 1+1 ticket and send a kid you know and at the same time sponsor a kid who simply can't afford to come. $50 for a day of amazing inspiration for 2 kids.
We also have 10 original invention prototypes that will be developed on the day. Imagine if you could own an original idea of one of our future famous innovators. You will receive a certificate of authenticity and profile of the kid or kids who worked on that prototype. These are going to be as rare and valuable as a da Vinci prototype or sketch. You can pledge upwards of $100 for one of these unique items.
Who are we?
Michelle Dickinson
Michelle (AKA Nanogirl) is a passionate researcher and teacher with a love of science and engineering.
Her background in Biomedical and Materials Engineering have combined her interests in both biology and materials science to give her a unique insight into how nature and technology can learn from each other for future scientific developments.
Currently you can find her as a senior lecturer in Engineering at the University of Auckland, New Zealand.
Michelle has always followed her dreams and never let traditional stereotypes scare her.  
Michelle strongly believes that everyone should have access to science and learning about how things around you work, regardless of who you are or what your education level is.
You can see Nanogirl in action on the TV from time to time and learn about the projects she is involved in here:
Vaughan Rowsell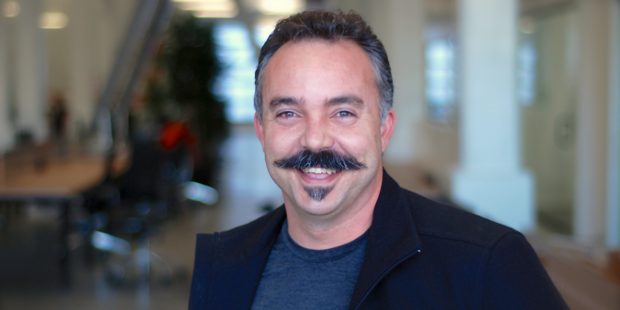 Vaughan is the CEO and Founder of Vend, maker of awesome cloud based retail software and champions for small to medium retailers worldwide. The Vend team hold 3 core values dearly to their hearts, to delight retailers, to do the impossible, and to take care of one another. Every year Vaughan personally walks the talk and does an impossible challenge whether it is cycling the length of New Zealand solo, building a $100M venture, or running 1,000 kilometers.
Vaughan grew up with computers from a very young age, because Vaughan's mum, a solo paraplegic mother of 3 boys, borrowed money from the bank and bought the family computers for Vaughan and his brothers to learn from and play with. This was an amazing investment she made, enabling Vaughan to go on to become an innovator, found one of New Zealand's fastest growing technology startups and become winner of the EY Tech Entrepreneur of the Year in 2014. None of this would have happened if his mum never made that investment in him as a kid.
Vaughan is passionate about technology and the opportunity New Zealand has to create a whole new generation of innovators, inventors, and future technologists.
Find out about Vaughan here:
NZ Herald - Vend flying with new tech
Rab Heath
A self proclaimed technologist and adventurer - "I guess I just really like computers and doing cool stuff…" Rab was raised by his single mum who couldn't afford a new computer when he was growing up. Luckily he got his hands on one at 9 years old, an old, broken Amiga 500 from the local dump. After pulling it apart, tinkering with it and fixing the monitor, he had himself the sweetest gaming machine to come out of the 1980s… He's been hooked on pixels ever since.
Rab has always been a firm believer of learning through doing, trusting your imagination and following your dreams. He believes that if learning something new scares you, there's probably a reason you should do it (be it skydiving solo or starting ambitious new projects with stupendously awesome people).
Currently, you'll find Rab working with GridAKL, the new tech innovation precinct being built in Wynyard Quarter as the Community Activation Coordinator and researching new ways to increase New Zealands capability to enter specific global technology niches.
Driven by collaborating with amazing teams, going on crazy adventures and working on projects that fulfil his passion for technology and business, Rab is super excited to work with the next generation of New Zealands great innovators and inventors… our kids.
Comments
Final Countdown..
18/10/2014 at 12:39 AM
To all you wonderful pledgers who got tickets to come with kids.. If you haven't got our message please just turn up tomorrow with your kids at the following address...
Where: GridAKL, Ground Floor, 132 Halsey Street, Wynyard Quarter
 
When: Saturday 18th Oct - Turn up from 9.30am for a 10.00am start,
We will be packing a lot of stuff into the day so we would love everyone to be there on time
 
Finish: The event is scheduled to run until 3.00pm.  If parents want to come back along anytime from 2.45pm you are most welcome.
 
What to bring: We will be putting on all food and drink for the day and we will have all the materials so just a great attitude and an interested mind…
We look forward to seeing you there!
THe OMGTech team
Thank you all - you are amazing humans!
16/10/2014 at 8:53 PM
Thank you all you amazing people for getting in behind our first ever OMGTech event. Without you none of this would be possible…
Shortly you will receive an email outlining what happens next but for now we'd like you to take a moment to give yourself a big pat on the back for being part of the start of something amazing.
If you would like to stay informed about the future happenings and events that the OMGTech team are developing, or you feel like getting involved, drop us a line at [email protected].  We'd love to hear from you.
Thanks,
Vaughan, Michelle, Rab & Zoe
The OMGTech Team
Jayne Ihaka
2014-10-17 17:33:02 +1300
Bex Woodhouse
2014-10-17 17:31:57 +1300
Dave
2014-10-17 17:31:30 +1300
Richard Fortune
2014-10-17 17:22:37 +1300
Peter Asquith
2014-10-17 17:17:16 +1300
Sam McEwan
2014-10-17 17:11:09 +1300
Nigel Parker
2014-10-17 16:41:35 +1300
Cameron Mehlhopt
2014-10-17 10:23:58 +1300
Mark Hellier
2014-10-17 09:47:40 +1300
Mark Hellier
2014-10-17 09:47:10 +1300
Anonymous pledger
2014-10-17 08:33:04 +1300
James Bunt
2014-10-16 23:17:05 +1300
Duncan Babbage
2014-10-16 21:47:07 +1300
Duncan Babbage
2014-10-16 21:46:36 +1300
Centre for eHealth, AUT University
2014-10-16 21:41:53 +1300
Abraham Gibson
2014-10-16 15:58:31 +1300
Julie A Landry
2014-10-16 13:41:59 +1300
Lisa
2014-10-14 12:54:36 +1300
refael
2014-10-13 23:51:22 +1300
Troy Hammond
2014-10-13 22:55:24 +1300
Rona L
2014-10-13 21:07:30 +1300
Jacky Lee
2014-10-13 17:57:15 +1300
paulq
2014-10-13 16:09:28 +1300
Charles Coxhead
2014-10-13 16:03:46 +1300
Mark Hellier
2014-10-13 15:57:50 +1300
Mark Hellier
2014-10-13 15:57:03 +1300
Petra Lawrence
2014-10-13 15:41:07 +1300
Anonymous pledger
2014-10-13 15:04:36 +1300
Adrian Wills
2014-10-13 15:02:06 +1300
Kyla
2014-10-13 14:54:08 +1300
This campaign was successful and got its funding on 17/10/2014 at 5:33 PM.
I want to embed this project somewhere